"I see the world in the face of the elderly
and the heavens in the face of a child."
Sculptor Bridgette Mongeon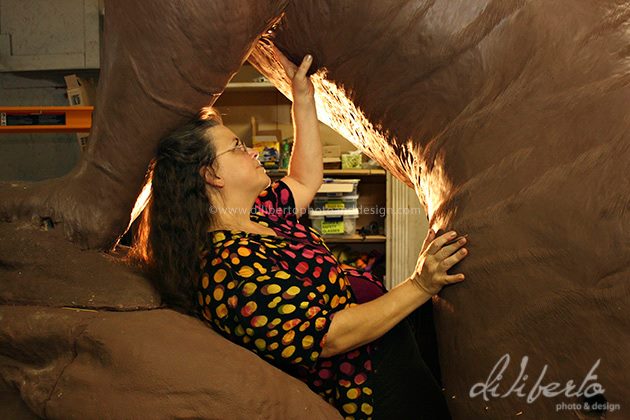 Bridgette Mongeon | Houston, Texas Sculptor
Sculptor Writer Speaker
Welcome to the website of Bridgette Mongeon. Bridgette is a master sculptor, a published writer, a public speaker, educator and coach.
Sculptor
Bridgette breathes life into clay and bronze sculpture. She believes a portrait is more than a likeness; it is capturing the spirit and essence of each person. We invite you to view the endearing art of Bridgette Mongeon. If you have questions about a possible commission she is always willing to help.
Her passion for life and her spirit enlivens each sculpture. Her work is diverse. She loves the commissions of children and portraits of pets and excites over the creating of school mascots. Adding whimsy to bronze by mixing literature and sculpture is a joy. She displays this in her monumental bronze of the Mad Hatter Tea party. Celebrating a life lived in posthumous bronze is also rewarding.
Writer/Speaker/Educator and coach
Bridgette loves to write and speak about those things for which she is passionate. She is open in sharing her process, tools, and tips and an advocate of STEAM education. Steam is an interdisciplinary education using Science, Technology Engineering, Art, and Math. She also loves to help those in the arts to realize their dreams, just as she has. Workshops, coaching, and speaking give her the opportunity of helping others—a passion that grows with each encounter.
"I see the world in the face of the elderly and the heavens in the face of a child."
Sculptor Bridgette Mongeon
Sculpture- Bridgette was a pleasure to work with while creating and constructing The Big Taste of Houston trophy for Big Brothers Big Sisters! Her fine attention to detail, whimsical ideas, and genuine excitement for the trophy showed in the final product. She was always approachable and I never had an issue contacting her with any questions. I would highly recommend Bridgette for your next project!
~ Christina Forgetta
Sculpture- The sculpture Bridgette created exceeded everyone's expectations. Bridgette is a pleasure to work with and is a an amazing artist. She worked from a selection of pictures and stories to get the right expression.
~Maikel Takken
Sculpture- Bridgette is by far the most skilled artist and sculptor I have ever worked with. She performed all work on the "Called to Pray" statue with excellence and exceeded our time frame expectations. Would definitely use her again.
~ Shannen Smith
Sculpture-Bridgette wanted "to know" the woman she was sculpting, not just through photos, but through stories from family and individuals who knew and loved her. She has captured every detail of the subject; facial features, stance, jewelry, etc. Bridgette is amazing to work with. She shared every step of the process with me and the client through her blog of the project... wonderful tool!
~ Amy Freeman
Sculpture- Bridgette is a talented, creative, reliable with very good personality human being. When you see her sculptures, you whant to be around Bridgette all the time or often. She works well with clients.
~ Sophya Tabarovskaya
Sculpture- The Zenteno family had an amazing journey and positive experience with sculptor Bridgette Mongeon. She not only brought Norma's spirit back through her gifted hands, she also brought a peaceful closure for the family and her fans. Kippy the rescue from Barrio Dogs completed the story of Norma's love for animals.
Bridgette is a talented and professional sculptor we enjoyed working with her and highly recommend her work.
~ Gloria Zenteno
Intersted in having a sculpture done?