3D Technology In Fine Art and Craft: Exploring 3D Printing, Scanning, Sculpting, and Milling. 
Bridgette Mongeon created the book 3D Technology in Fine Art and Craft: Exploring 3D Printing, Scanning, Sculpting, and Milling from years of research along with her graduate degree thesis in fine art and technology. It is available on Amazon. The book is a primer for those who are just entering the digital world. The author shares many of her frustrations, misgivings, thoughts, and angst about moving between the computer and traditional clay. There were many areas of technology that she might have covered in a book with such a title. She is intrigued with virtual worlds and 3D holograms, but she limited it to work that could be created in physical form. The book is used in academia and maker spaces and is included in such libraries as the Museum of Fine Arts Hirsch Library and the Albright Knox Art Gallery. Bridgette has definitely bridged the gap between fine art and technology.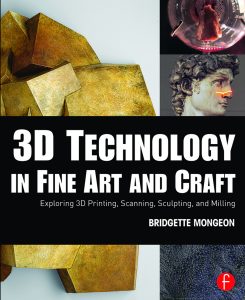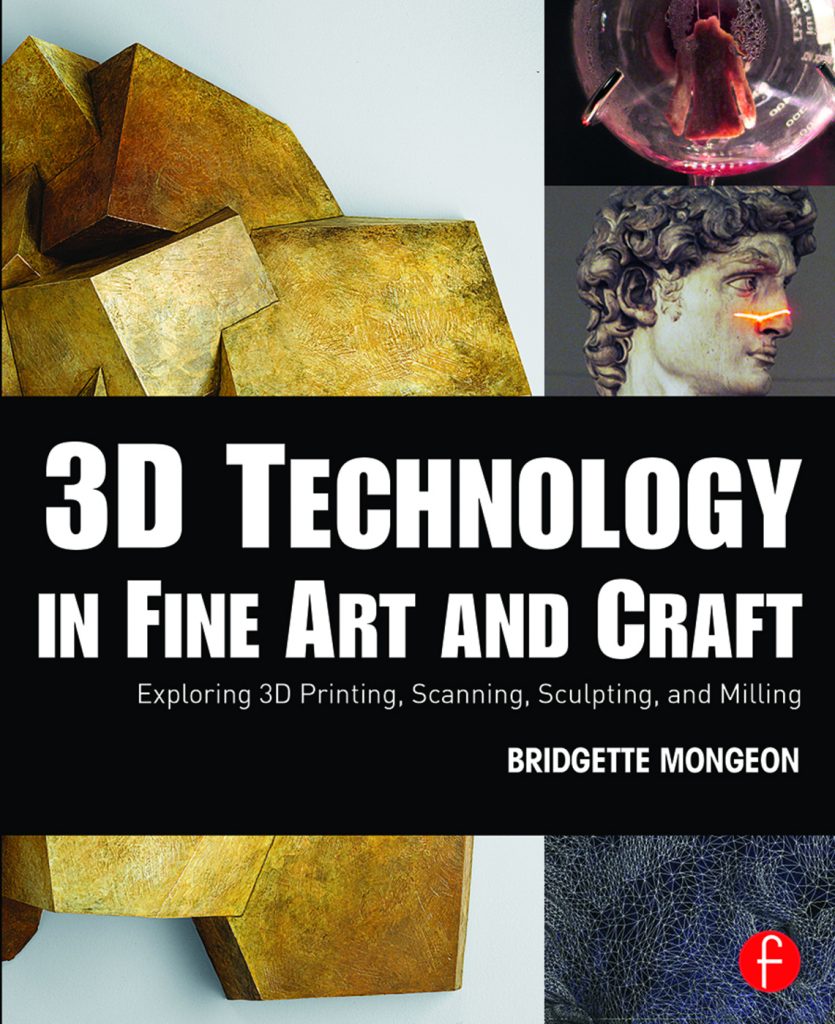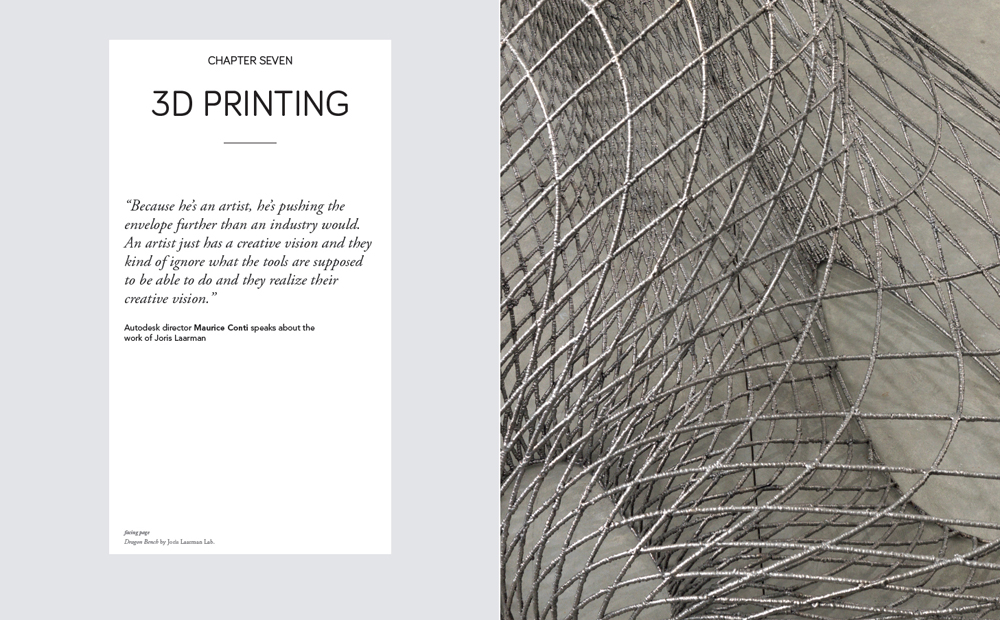 The book was published at the end of 2015, but is still relevant to the technology and art worlds today. Since the book was published new technologies have been discovered, and patents expired making technology more accessible,  but for the beginner, this book is still an excellent primer. Her publisher Focal Press contacted Bridgette to see if she would do an updated version incorporating the newest technology. This first version followed the artist through the process of creating the Grambling Tiger. The new book will follow the process of creating Move One Place On, Bridgette's monumental sculpture of Alice in Wonderland's Mad Hatter tea party. Bridgette has continued to push the limits with technology. You can learn more about the digital process page of this website.
The artist searched the world over for other artists who were pushing the boundaries and limits of the mediums. As a result, the book contains the work of some of the top artists in the world. Bridgette insisted that each artist share information on their process. This allows readers to examine the materials and gives them resources for expanding their own toolset.
If you are an artist working with 3D technology and have some incredible work to show, Bridgette would like to hear from you. She is actively searching for artists to include in her next book.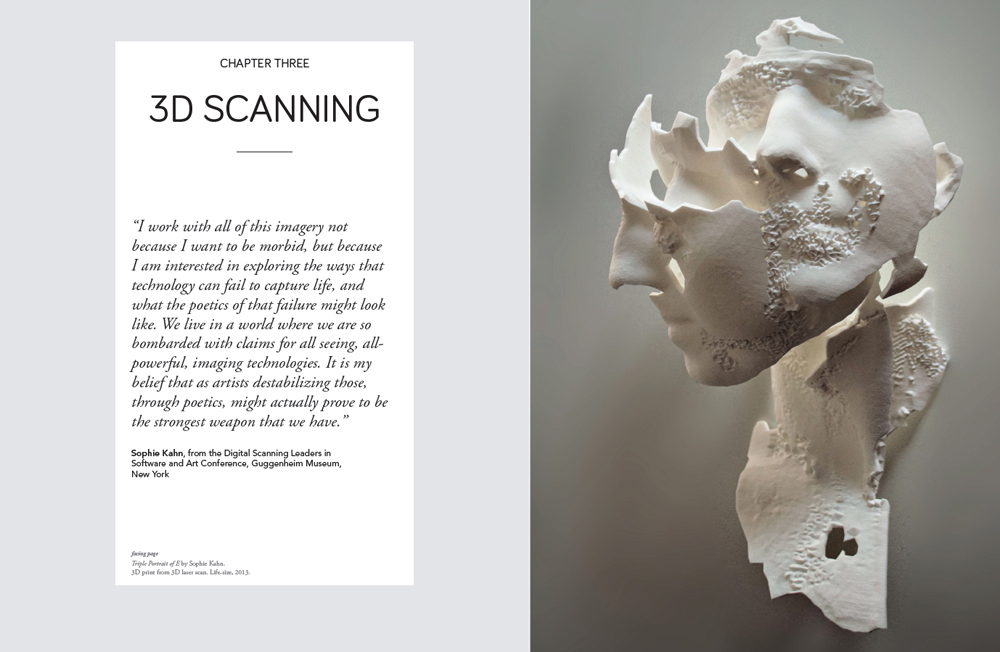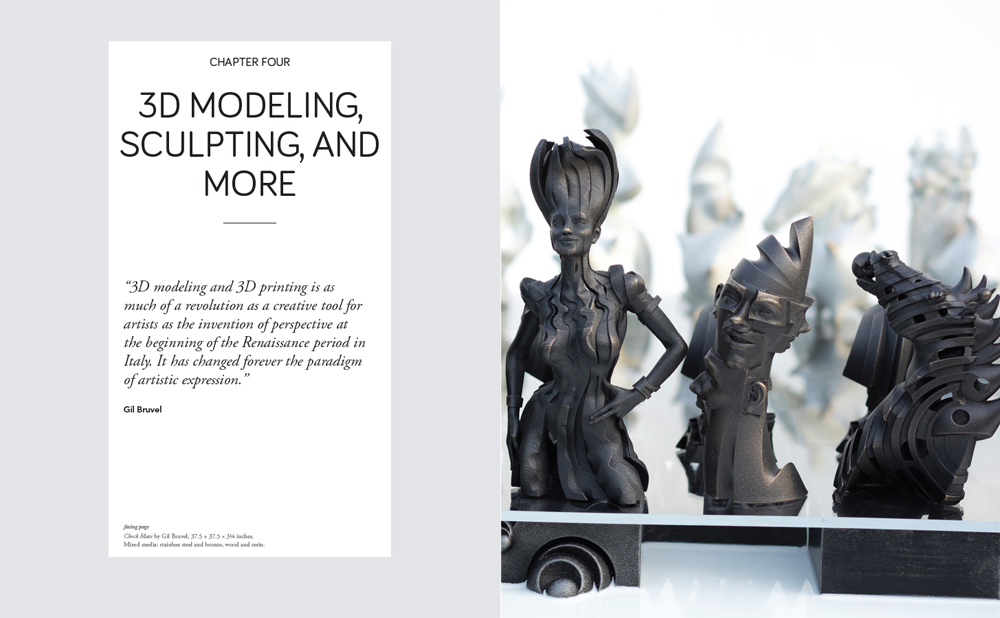 Bridgette received the honor of one of 30 most influential women in 3D after the printing of this book. She is passionate about the subject and is available for book signings and lectures on this topic. If you are a university, you may find this topic fits in the area of art, engineering, architecture, and computer technology. Contact the artist if you are interested in having her speak at your event.
What Readers Say about 3D Technology in Fine Art & Craft...