Figurines offer a unique way to capture a memory. Often people can't afford a life size bronze, but they want to remember a moment or a stage of a child's growth in a sculpture.
Sometimes, awards begin as figurines. Cast in bronze or simulated bronze; they become personal to the giver and the receiver.
Figurines can also be sued to remember a pet or a person who has passed.
Interested in commissioning a figurine? Contact us!
Figurines Sculpture Highlights
Bridgette is a perpetual documenter and creates blog posts on many of her jobs. Click on the links below to see the category of blog posts referring to figurines.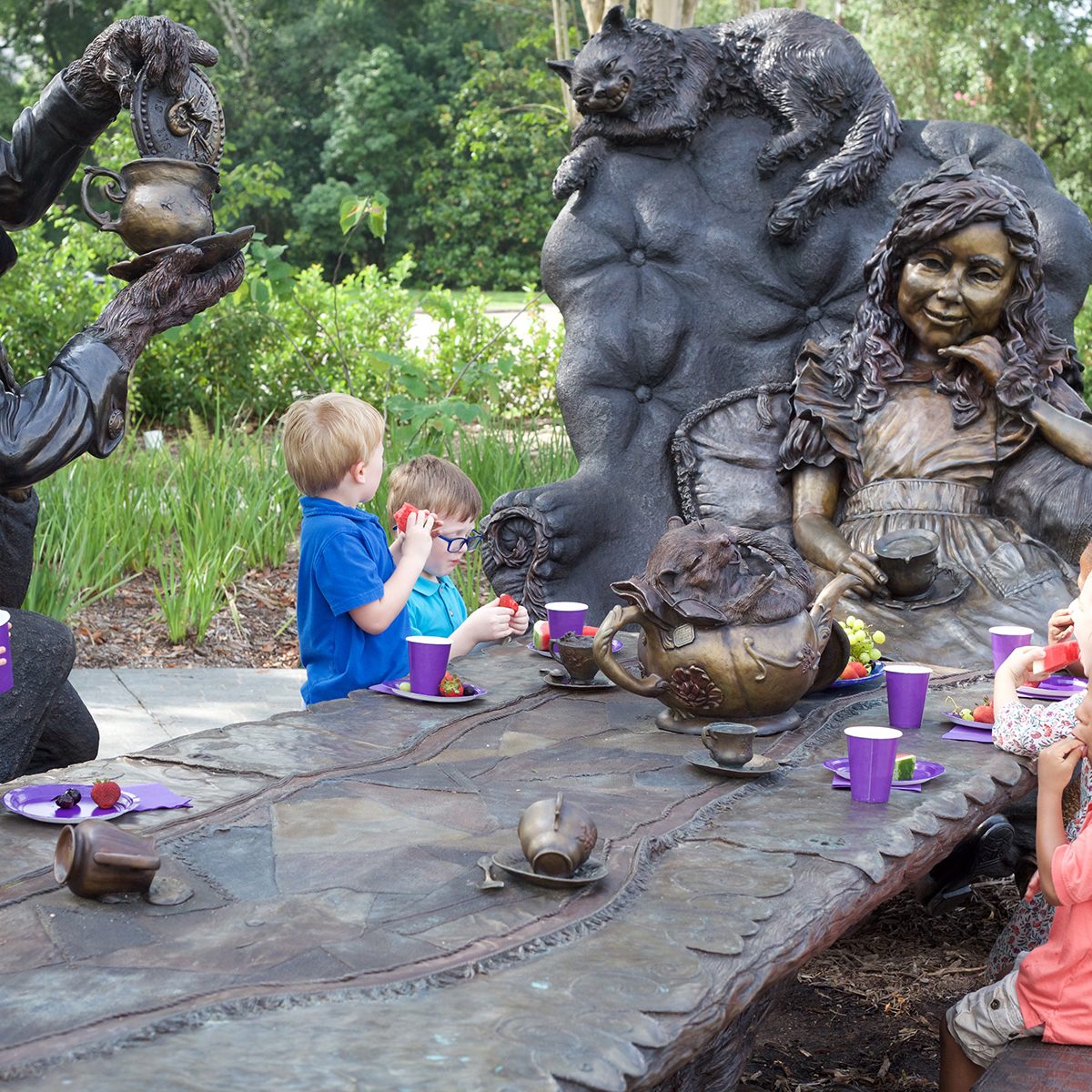 Alice in Wonderland
Bridgette Mongeon created the monumental sculpture of Alice in Wonderland's Mad Hatter Tea party title "Move One Place On." She also used digital technology to recreate it as a small table top bronze at both 10 and 14 inches high. This figurine is available for purchase.
Eve
Bridgette created Eve as a monumental sculpture, but she is also casting a small maquette in bronze. Follow along on this blog to understand the process of creating Eve- the Matriarch of matriarchs. This figurine is available as a limited edition for purchase.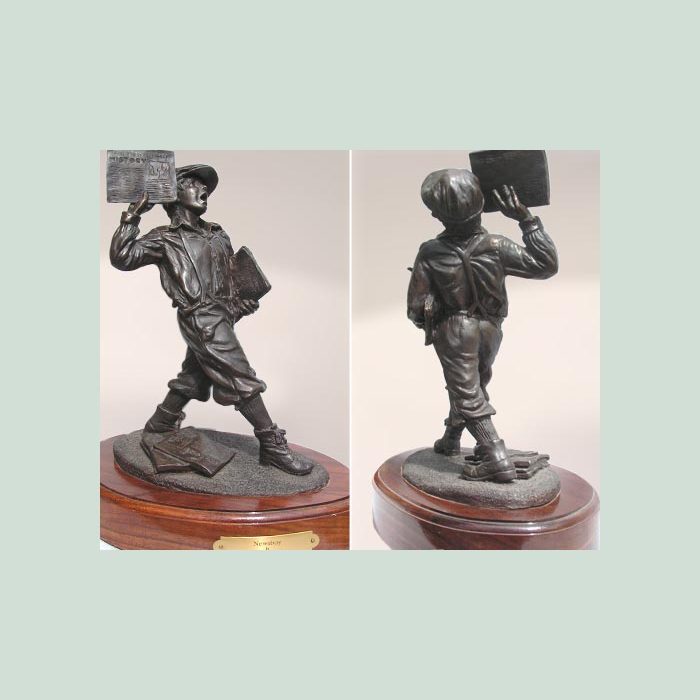 Newsboy
The life size Newsboy sculpture created for the Texas Press Association also has a small bronze maquette. Follow this blog to see how the artist created this sculpture, and the educational material she developed for teachers. This figurine is available for purchase.
Ultimate Frisbee
The client commissioned this sculpture as a gift for his son for graduation. His son played ultimate frisbee. This blog post talks about how the artist worked to find the perfect pose for this incredible graduation gift. This figurine is available for purchase.
Clients who commission figurines are looking for that special gift or piece of fine art that is personal—their child, dog, grandchild, or a particular scene that they remember. Bridgette also creates bronze figurines to honor people for their accomplishments. These small statues give you all the action and emotion of a life-size sculpture without the cost. Because the artist can recreate the image as a bronze, limited edition, figurines are an excellent investment for personal gifts. Casting multiples means other family members can add art to their collection.
What is the cost of figurine and How do I begin?
The figurine cost will depend on the number of characters, elements in the sculpture, and the size. Once the client and artist collaborate on these details, she can give the collector a price. A small 6-8 inch sculpture begins at $5,000.
To begin, find images that you like, and know what you want to create. You might check the commission FAQ on this website. Contact the artist, and together you will begin to create a masterpiece that will become a family heirloom and cherished piece of art.