It has been a busy week. When I finally get to sit down in front of a computer to write these posts I feel so relaxed. I'm in AC. I'm not hauling, pulling, lifting or sculpting. I'm not in a hot warehouse.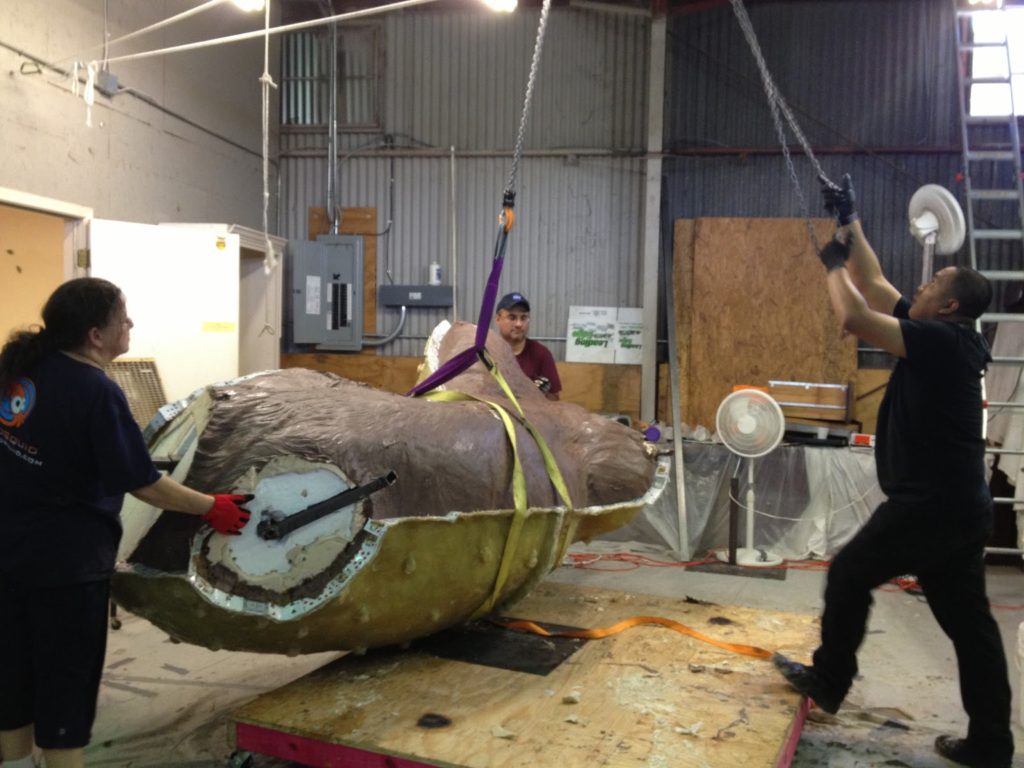 We have made many accomplishments this week. The top part of the big cat torso has both a rubber mold and am other mold. See previous posts for this explanation. The big challenge was to flip the entire sculpture and take it off of the winch. The cat has not been off a winch for weeks, and it weighs a great deal more than it did going on as a foam piece. It was a challenge to figure out how we could do this, but we soon had the "kitty" flipped and supported and I began the job of finalizing the details on the big cats underside. Then we made the mold for this bottom half.
The temperature in the warehouse has reached 102. This temperature is tolerated by myself and my interns as we are forced to wear masks and long clothes to protect ourselves from the fiberglass and resin. Once this part of the mold is done we can move back to the air conditioned home studio where the paws and head await the same process. More to come.