Texas Country Reporter Visits The Studio
I was very honored to have Texas Country Reporter visit my studio this week. With a career in sculpting that spans 30 years I have had press before, but this one was very special. The focus of this segment is on the sculpting of children. Though, of late, I have been sculpting huge mascots or artwork for colleges such as the Grambling Tiger, or the Prairie View panther, and "Called to Pray for Dallas Baptist University, the children have always had my heart. I have not had a child commission in a couple of years.While floating through the photographs of my artwork over the many years I realize how many of these children have come through my life. I don't worry about it. The children commissions will return, but I realize I miss them. The profound part of missing them is magnified by now having grandchildren.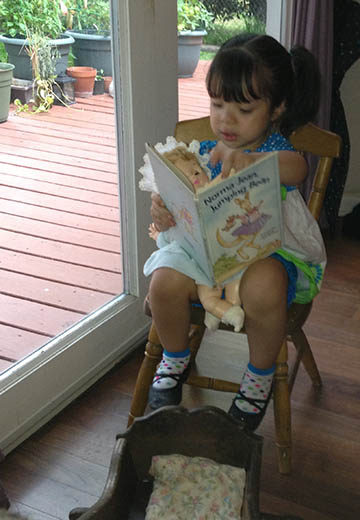 I started sculpting years ago by being inspired by the fanciful nature of childhood exhibited in my own child, and now that spark is flamed again by the birth of my grandchildren. I am so pleased that my granddaughter Issa could become a part of the segment. When I babysit her I watch her with a sculptor's eye. I long for the opportunity to capture those child gestures. It is the simple things, peeking under the bed walking on her tip toes or just toddling that inspire me. I have saved a picture of my other granddaughter Karina. It is on my phone and I look at it often, one day you will see this scene played out in clay or bronze.
I have been very occupied with my other muse- writing. I have been writing a book 3D "Technology in Fine Art and Craft: Exploring 3D Printing, Sculpting, Scanning and Milling." The preparation for the photo shoot gave me a little break as I pulled out a personal sculpture of a baby Issa yawning, and got to work on it again. It is interesting. I started by making children and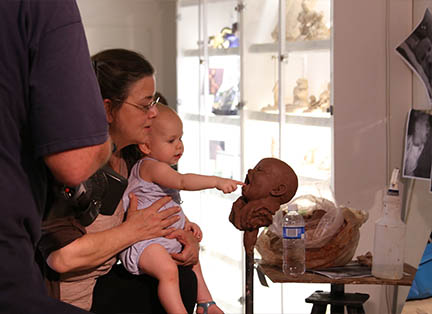 selling them, I created the scenes I wanted and hoped I could make a living by doing so. Now, I balance the commissions and writing and have little time to do any "personal" pieces.
I am glad that the the Texas Country Reporter had the incentive to show not just my traditional process but the digital process as well. From scanning of children, to the presentations that I create digitally in the computer.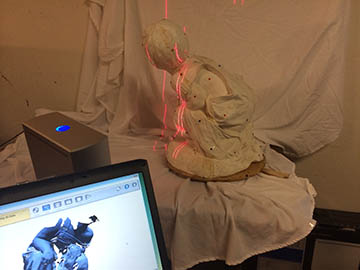 They asked me if there was anything I would have liked to do, but have yet to do? I spoke about this next piece, and it is true that I am really excited about it, but I think I would also like to create a public scene with multiple children, and maybe their pets- dogs and kittens interacting with the children.
Still interaction with a sculpture is important and I'm thrilled that Texas Country Reporter might possibly show the next commission that I'm waiting to hear about this week . It is a life size sculpture. A happening, a place, a thing to experience. One day soon, individuals will be able to go to a Texas park and have tea with the Mad Hatter, Alice, the door mouse, cheshire cat and the rabbit. I'm calling "Move one place on" my magnum opus. I can't wait until it is done and I can watch individuals interact with the sculpture. That is my favorite thing about public art.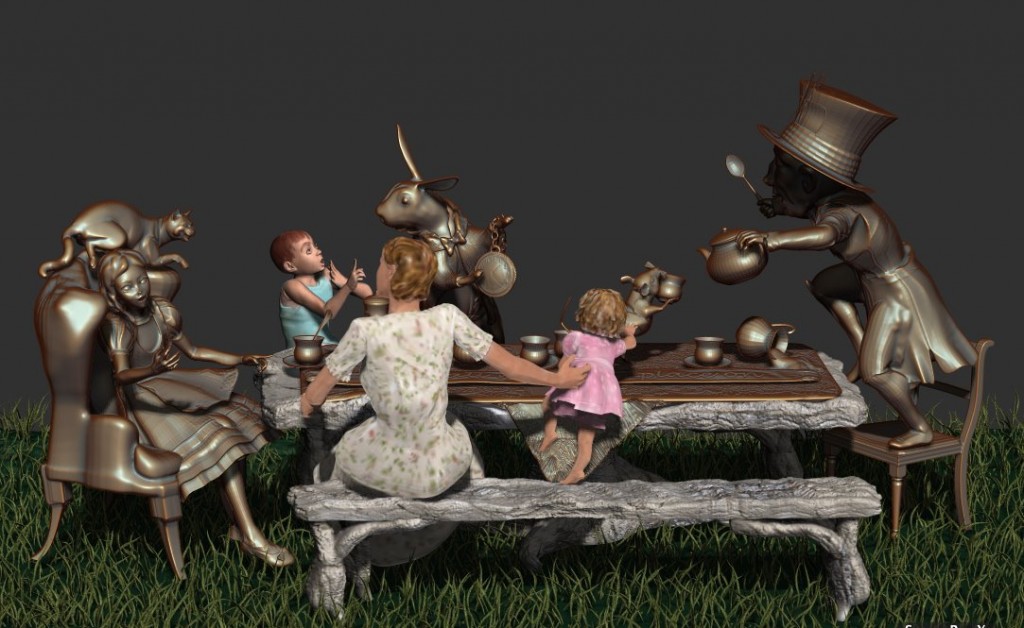 The Texas Country Reporter segment does not air until October. Many have asked what channel? I found this showtime schedule on their website. They also said they put some of the segments on their you tube station. I do hope they do it with this one. I have no idea what will end up on the cutting room floor. I just know that these guys were so entertaining and fun to work with. Maybe by October I'll have permission to name the park that " Move one place on" piece will be going into. And they can air that. The park is expected to open next summer.
Ah, and Bob Phillips was so tricky in getting me to talk about something that I rarely talk about in public. No, I won't mention it here, I'll just post this photograph taken by a very sensitive photographer Georgina Langoria several years ago.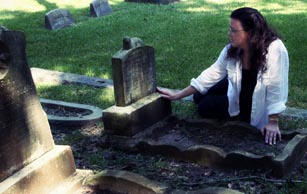 To wrap this up, here is a segment done at the very beginning of my career. Channel 8 won best artists documentary for the segment. Just look at that young lady, in my first very old studio. It will be interesting to watch each of these two segments in contrast.
Follow me on twitter, and I'll be sure to post when the segment will air.
Thanks again Texas Country Reporter.
____________________________________________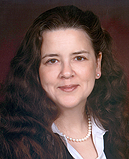 Bridgette Mongeon is a sculptor, writer, illustrator and educator as well as a public speaker.
Her blog can be found at https://creativesculpture.com.
She is the vice chair of the planning committee for 3DCAMP Houston 2012 and 2013http://www.3dcamphouston.com
Follow the artists on twitter twitter.com/Sculptorwriter