We Have A Tracking Number… A Tiger In Pieces From… Idaho?
I'm thrilled to have been approached by a new vendor for this project. This vendor enlarges my tiger sculpture that sits n a virtual world in my computer and enlarges it to the size that I need it in the real world. It comes to me as a foam armature. I'll still do lots of carving and sculpting on the piece, but having this enlargement process in foam, expedites the processes considerably.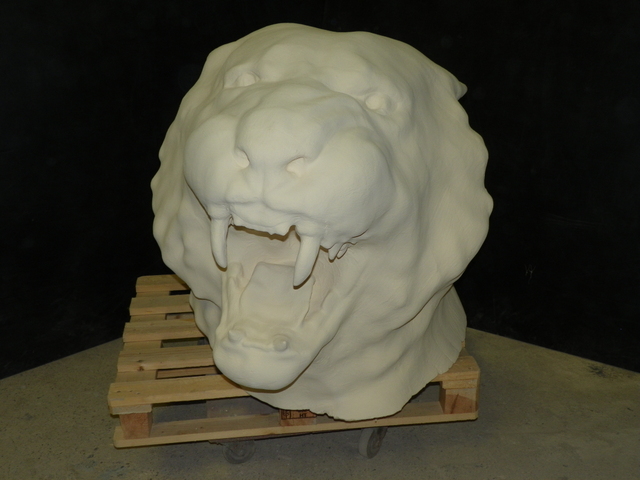 The vendor and I have been going back and forth for the last 5 weeks, looking at digital files, changing them, comparing notes, searching for the best way to create the Grambling State Tiger. When they started milling it out they kept saying. "My word this is a big sculpture." I believe I heard someone say, "I think this is the biggest sculpture of a cat climbing on rocks in the USA." I'm not sure if this is true, but I'm sure I will be repeating the sentiment, "my this is a big sculpture" when the milled foam armature gets to me.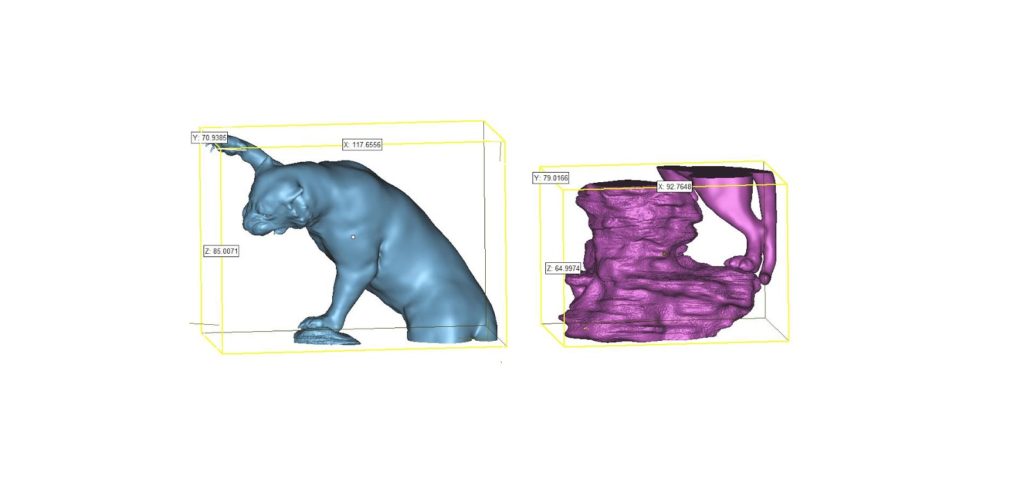 I'm happy to say that our foam armature is on its way to us from Idaho. I expect the arrival to be Friday or this weekend, at the latest. The new vendor did send me a few photographs as they were putting the many pieces together in their own shop. Yes, the tiger is in many pieces. It will be like a puzzle for us to put them together. Will be sure to show you how our team looks as they figure out what goes where!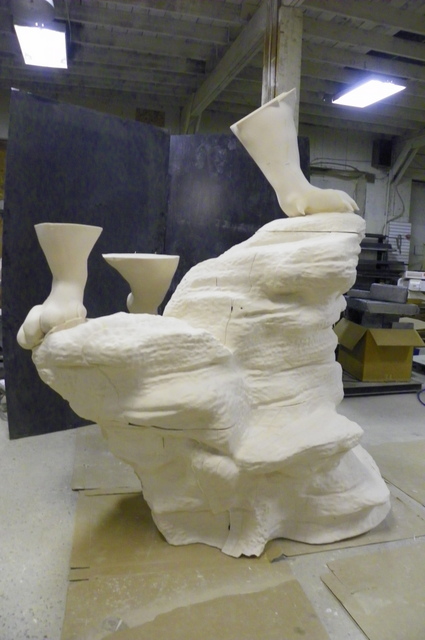 Bridgette Mongeon is creating this sculpture for Grambling State University. To watch the entire process you can use the categories on this blog or visit the project blog she created for the client at http://gramblingtiger.blogspot.com/