Which Medium Do You Think Is More Flexible, Digital or Analog Clay? An Austrian Student Interview Cont.
2. Which medium do you think is more flexible, digital or analog clay?
I have described a bit of this in a previous post, however, in defense of digital sculpting, the tools that are available intrigues me. For example, sculpting symmetrically, though no person is symmetrical, I can change that at the end. But in digital I don't have to sculpt two eyes, or two ears, etc. When I can shorten the amount of time of getting the shape and instead focus on the detail the technical process allows me more time for creativity.
By far the most hindering part of the digital process is the output. There are still a few factors that interfere with my process in this area. One is cost, and the other is the medium, also the build envelope or size. I'm finishing a bust in traditional clay right now, but I would much rather have created it digitally. However, my resources for out put would have been milling in foam, a good armature for larger pieces, but I would have still had to do the details again, and I do not like the stiff look that a piece of foam covered in clay has.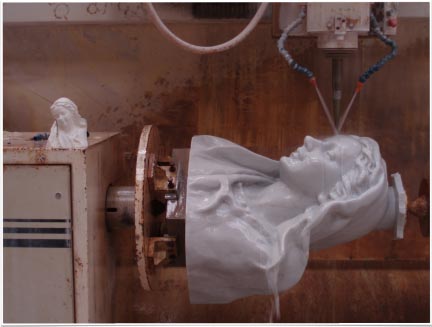 I could mill it out in stone; I must say I anxious to have a project where I can explore this more. All my life I have sculpted in clay, concrete, bronze or pourable mediums. Now with digital milling in stone I can extend my tool set to "stone carver". With the Digital Stone project, I can create artwork in this medium, as well. This excites me to no end. When I think of the possibilities I also consider the many projects I have given up over the years not having this skill set.
I also love the idea of doing more architectural sculpting work using the digital tools. Creating a finial and being to enlarge it 20% or anything in steps of enlargement is huge. There is no price that can be put on that.
However, digital printing in any other medium is not a viable option, either because of the build envelope or the cost.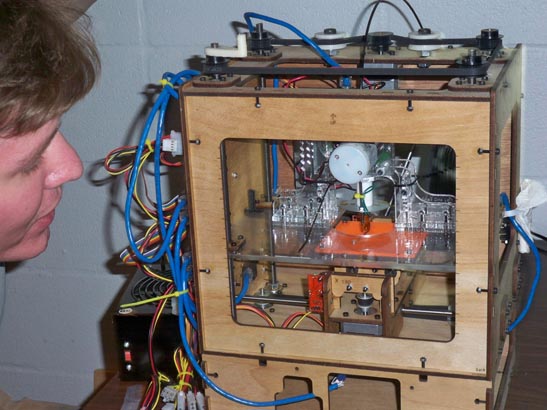 Im intrigued with the research at Solheim Additive Manufacturing Laboratory in the Mechanical Engineering Department on the University of Washington campus. If only I could create in the computer and then digitally print out my form in clay in my own studio, like they are doing at this lab. I think this would be a viable resource for me. I know that the open source "free" 3d printers like Rep Rap or maker bot have some attachments to digitally print in clay, and I'm waiting to see how these evolve.
I think another resources is materialize by .mGX for going directly to bronze, though very expensive. I have visions of using them on an intricate piece similar to Alfred Gilbert's Virgin Mary or St. Michael. Pieces that would be a nightmare to recreate in a triditional bronze process but could easily be done with .MGX.
The very near future will drastically change the way I work. As many of the patents have ended on 3D printing, I believe you will begin to see a change in the cost factor and availability of home 3D printers. I still may be limited by the build size, unless, of course, I can figure out how to change a machine to accommodate my needs. I'm not sure I am that mechanically savvy.
As I write this, I find an aching. To go from screen to finished project without touching it leaves a hole inside of me. I am afraid I will not be able to "feel" the emotion of the piece unless I touch it. Oh, this is a strange thought.
Though looking at the quick sketches in my Mudbox video I can feel the emotion without touch. Will it feel the same digitally printed?
Remember, I am still a traditional artist. I get paid for a tangible piece of art. I need to get the sculptures out of the computer. I must base my choices on that final output.
This is an interview of 10 questions by Mathias Herbster of FH Vorarlberg University in Austria directed to Sculptor Bridgette Mongeon about the comparison of digital and traditional sculpture.
_____________________________________________________________________________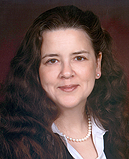 Bridgette Mongeon is a sculptor, writer, illustrator and educator as well as a public speaker.
Her blog can be found at https://creativesculpture.com.
She is also the owner and creator of the God's Word Collectible Sculpture series
Follow the artists on twitter twitter.com/Sculptorwriter twitter.com/creategodsword
Facebook http://www.facebook.com/bridgette.mongeon
Listen to The Creative Christian Podcast or the Inspiration/Generation Podcast Click on Podcast Host Bios for a list of all podcasts.
Listen to the Art and Technology Podcast