My Recent Sculpture Is In Pieces
If you have been following this blog on the Evelyn Rubenstein Poject you have seen how the 3d image was created in the computer and then sent to Synappsys Digital Service for milling. This gives me my armature. However the foam armature comes to me in pieces. Now I must put these together. I do this using Spray foam and secure the pieces with skewers. Some pieces I might not put together yet, such as the arms/hands. I may want to play with their placement a bit after the clay is put on the armature.
However, I feel confident in putting together the skirt with the bodice and I can begin to see how she is coming together. The hands are very fragile and I also attach broken fingers and sand the foam. We are a long way from completing the sculpture, but I'm excited to get my hands dirty and I look forward to meeting Evelyn in the process.
You can follow along with this entire process of creating a life size bronze for the ERJCC on the Evelyn Rubenstein project blog located at http://erjcc.blogspot.com/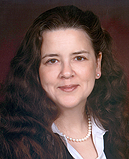 Bridgette Mongeon is a sculptor, writer, illustrator and educator as well as a public speaker.
Her blog can be found at https://creativesculpture.com.
She is also the owner and creator of the God's Word Collectible Sculpture series
Follow the artists on twitter twitter.com/Sculptorwriter twitter.com/creategodsword
Facebook http://www.facebook.com/bridgette.mongeon
Listen to The Creative Christian Podcast or the Inspiration/Generation Podcast Click on Podcast Host Bios for a list of all podcasts.
Listen to the Art and Technology Podcast