A Life-Size Bronze Sculpture Sale
Thanks Amy Freeman of Freeman Design Studios for creating a flyer. I am having a special on this sculpture. The molds are at Shidoni Foundry and I'm trying to sell another one before I have to retrieve the molds. It is a limited edition of 10. My target market is Christian Schools/churches. Since I was sending out the brochure I thought I would also talk abut my book
As the text states.
If you are interested in purchasing one of the eight remaining sculptures in the edition, I am offering the sculpture at a discount for a limited time. The sculpture sells for $33,500. However, I am offering a discount of $5,000 and selling Called to Pray for $28,500 until July 30, 2015.
Of course, I would also love to create any other liturgical or memorial sculptures or awards that you may be considering. I would be happy to give you an estimate and
hope you think of me when that need arises.
---
Bridgette Mongeon is a sculptor, writer, illustrator and educator as well as a public speaker.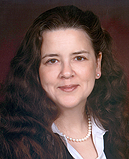 Her blog can be found at https://creativesculpture.com.
Follow the artists on Twitter twitter.com/Sculptorwriter