3D Technology and Fine Art — A New Book
I have been working on a book for quite some time now. My editor at Focal Press tells me that ten months is record time for creating a book like this. It feels like an eternity for me. Today it goes to the publisher. The proposed design by Diliberto Photo and Design is featured on this page.
The book focuses on the combination of 3D technology as it pertains to fine art and craft. The constant within the book is of course, realizing artwork in a physical form. I have been so excited to feature the work and practices of many artists, nearly 90 something artists at last count. What is different about this book and the accompanying podcasts that are being recorded with the artists is that they tell their tips and tricks. I have always been a "show me" person. Show me what you did, how you did it and let me bring my own creativity into the process. I have said over and over about this technology , you don't know what you can do until you know what you can do and once you realize what is possible it will blow your mind.
I think it is important to focus on all three aspects of the book. They inform each other. 3D Scanning is important because it offers so much to a traditional artists and digital artist alike. 3D printing is all the rage, but how can we push the limits to create unique and original art? CNC Or Computer Numerically Controlled creations have been around for a long time. However, you will not believe what artists are doing with this tool. Digital Sculpting lets us modify or create incredible pieces of art. The combination of these four means individuals are creating artwork that up to this point in technology, could never be created.
There is a great deal more in the book.
Now on to recreating the website for the book at http://www.DigitalSculpting.net. Digital Sculpting.net was original created for my previous book written with Mike de la flor, "Digital Sculpting with Mudbox: Essential Tools and Techniques for Artists." This is where you will be able to find many of the references in the book and additional information. You can now find the old podcasts on the DigitalSculpting.net website. However, I'll soon be promoting the new podcasts. I am interviewing quite a few artists and companies from the book. The podcasts are a delight and really give life to the book. I'm thrilled to have them. Wait until you hear some of the tips and tricks from these artists. Once the new podcasts are made public you will be able to use the links anywhere you like. You can even use the podcasts on your own blog.
Anyways, I hope you like the book.
Pre ordering should be available in the next few months. I am also planning on a series of lectures and book tours next year. If you are interested in having me come to your school, please feel free to contact me. I would love to come and speak.
Do you know anyone who might like to review the book? Please let me know.
---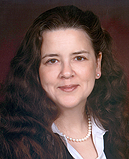 Bridgette Mongeon is a sculptor, writer, illustrator and educator as well as a public speaker.
Her blog can be found at https://creativesculpture.com.
She is the vice chair of the planning committee for 3DCAMP Houston 2012 and 2013 http://www.3dcamphouston.com
Follow the artists on twitter twitter.com/Sculptorwriter