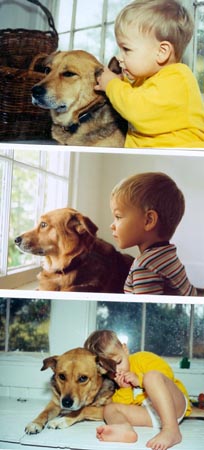 I have been working on this new commissioned sculpture of a little boy and his dog. I was not actually commissioned to sculpt the dog, but when I saw the two together in a photograph, and heard that the dog is aging… well it pulled at my heart strings. Besides the photograph of the little boy whispering in the dogs ear is to say the least so cute.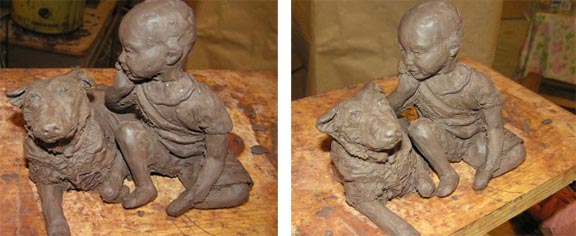 Here a quick roughed in sketch of what I am going for. The dog and boy are two pieces. That way the parents can place them around the shelf. You must remember David. He is the other child in the family. I love that the mom had miniatures made of the children.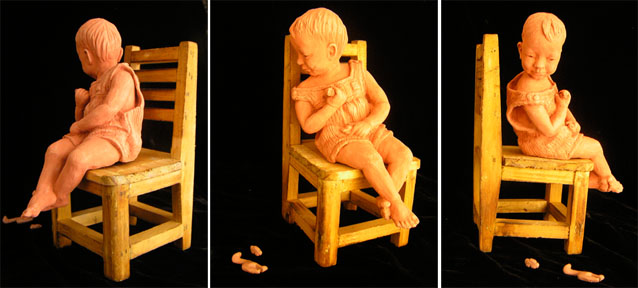 Now that I look at them together I can see the placement. Maybe David is not looking down at his toys, but at his brother and his dog. What fun!