A Visit With Evelyn And A New Project In Her Memory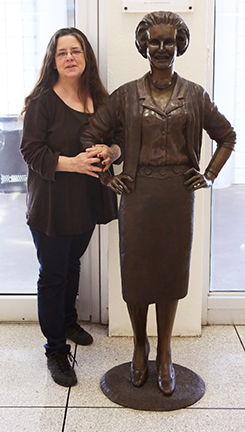 It has taken me nearly three years to get over to the Evelyn Rubenstein Jewish Community Center and take pictures of the sculpture of Evelyn. But just because Evelyn's sculpture is complete it does not mean my connection to this woman is over. On the contrary. I have been working for 3 years to create a fitting tribute for her for a park in Bellaire, Texas. I am happy to say that the signing of that agreement took place in July of 2015 and the sculpture is well under way.
Evelyn's Park is located just inside the loop at the former location of Teas Nursery. The expected date of the opening of the park and the completion of phase one is Summer 2016.