An Exploration Of The Self And Sacred
As part of my graduate studies I would like to present this video. For those of you who are not aware, I am travel to Goddard in Vermont twice a year for graduate school. I have a dual graduate study of writing and sculpting for a Master of Fine Arts in Interdisciplinary Arts. (MFAIA) This semester I tried to go "outside of my box" a bit by creating this altar or sorts. Of course this piece of artwork is only a part of this semester.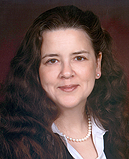 Bridgette Mongeon is a sculptor, writer and educator as well as a public speaker. Her blog can be found at https://creativesculpture.com.
She is also the owner and creator of the God's Word Collectible Sculpture series
Follow the artists on twitter twitter.com/Sculptorwriter twitter.com/creategodsword
Facebook http://www.facebook.com/bridgette.mongeon
Listen to The Creative Christian Podcast or the Inspiration/Generation Podcast Click on Podcast Host Bios for a listing of all podcasts
Listen to the Art and Technology Podcast