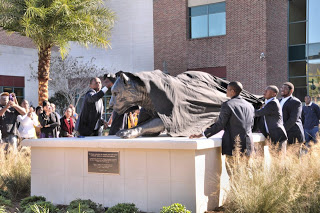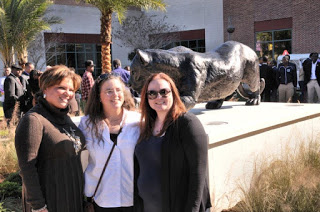 What a great ceremony for the unveiling. They did a good job installing it and we are so glad it is done. I'm also elated that the school says it is female. We did not actually "show" the gender. Having it female adds some specialness to this project, you see it was all women who worked on it. Here I am with two of my girls who helped me on the piece- Shirley, and Allison. I call them my Towanda girls. Lots of female energy in the piece!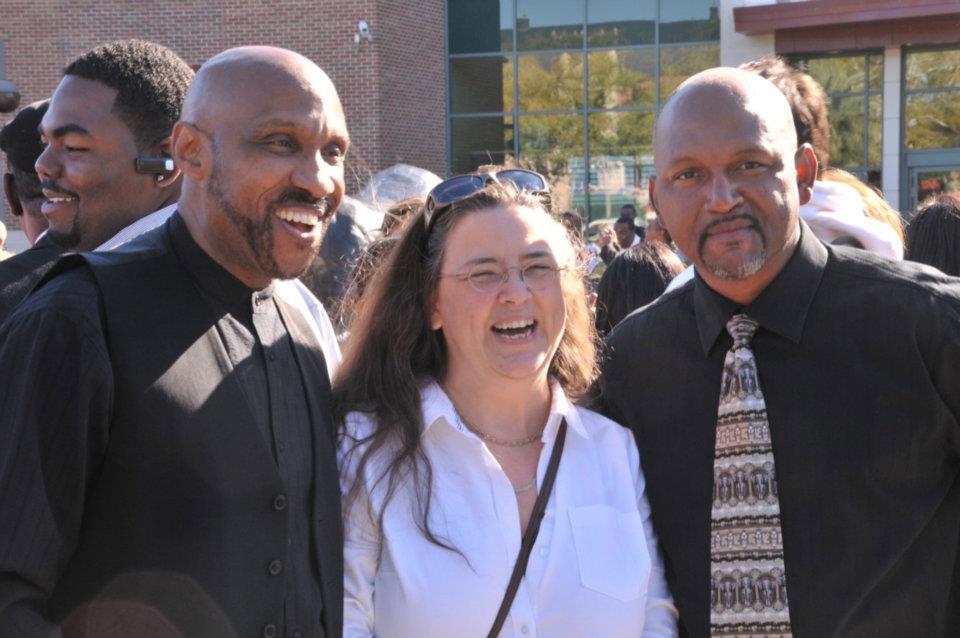 I was wondering what the sculpture would look like at night. I was a bit concerned that it was being lit from below and it really should be lit from above. I had to fight to keep the eyes the way that I sculpted them and I did so for this reason. The sculpture has intensity.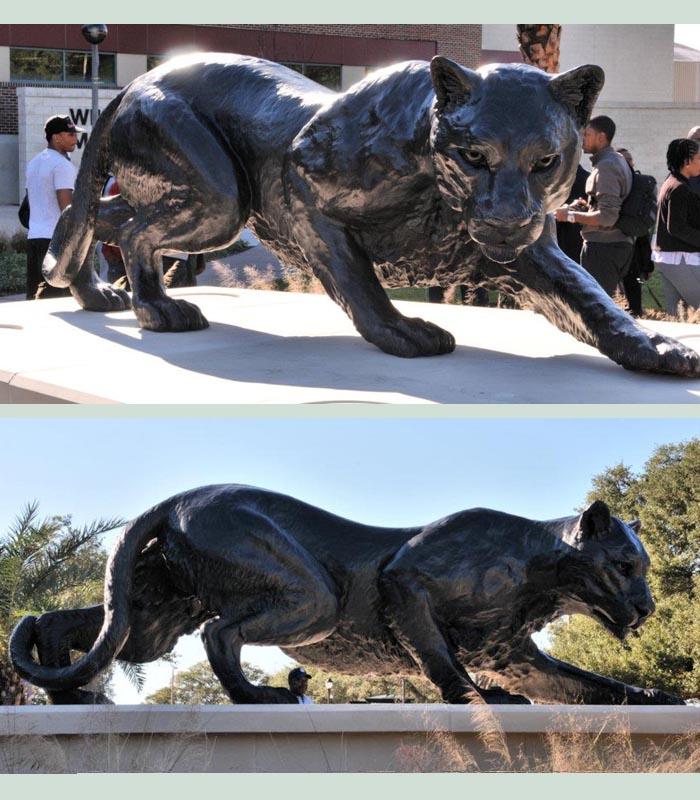 We did it! I can't wait to hear what others think about the piece. Please feel free to send me your comments, or post to the blog. And go back to the beginning of this blog to check out the progress, from start to finish. Oh yes, If you pose with the sculpture send me your photographs and I'll be sure to post them on the blog.
I would like to thank photographer Bill Petty for sending me these photographs.