Come And Put Your Head In The Mouth of A Tiger
My work has been accepted into the 3DCAMP Art Show! Well not all of it just the head!
I have just discovered that my tiger will be at the 3DCAMP event scheduled for October 5th. WHAT? Well not the entire 15 foot tiger, but the head. I'll also have information that demonstrates the 3D process used in making this. You really should come by and see it, and have a picture taken with it.
No baby sacrifice is required, just sign up for a day of fun and brain stimulation at U of H. Here is the website. Oh, and tickets are limited so sign up today. And when you interact with this thing please send me some photographs so I can post them here!
If you would like to see the entire tiger visit the Grambling University Tiger Project blog where I am documenting the entire process. Check out the beginning of the blog to see the digital creation and learn about the CNC milling used to enlarge this beast.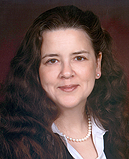 Bridgette Mongeon is a sculptor, writer, illustrator and educator as well as a public speaker.
Her blog can be found at https://creativesculpture.com.
She is the vice chair of the planning committee for 3DCAMP Houston 2012 http://www.3dcamphouston.com
She is also the owner and creator of the God's Word Collectible Sculpture series http://www.godsword.net
Follow the artists on twitter twitter.com/Sculptorwriter and twitter.com/creategodsword
Listen to The Creative Christian Podcast or the Inspiration/Generation Podcast
Click on Podcast Host Bios for a list of all podcasts.