Free Webinar – Down the Rabbit Hole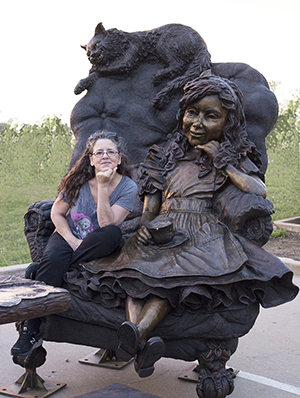 Sculptor/Author Bridgette Mongeon would like to invite you on a "curious" adventure- a free online webinar about creating her monumental sculpture titled "Move One Place On." The bronze sculpture is of Alice In Wonderland's Mad Hatter Tea Party.
Space for the webinar is limited, and preregistration is required. Some lucky attendees will receive gifts from the artist. October 18, 2020
In Evelyn's Park in Bellaire, Texas, just outside of Houston, there is a monumental sculpture of the Mad Hatter Tea Party. In honor of the 150th anniversary of the story, the artist also hid 150 elements. Many have asked her for a list of the hidden 150. Those who know the stories of Alice In Wonderland will have an advantage. Mongeon will be revealing a few of the hidden elements in the webinar.
This is also a wonderful webinar for those interested in STEAM/STEM education-the interdisciplinary education incorporating Science, Technology, Engineering, Art, and Math. Mongeon offers free resources on STEAM education as it pertains to Alice in Wonderland.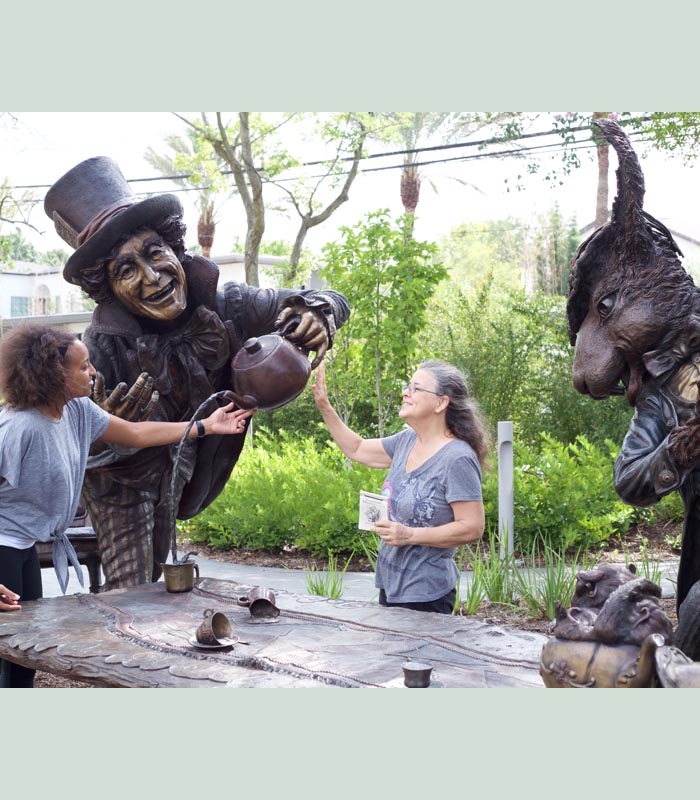 How was the sculpture Made?
What was the inspiration behind the sculpture?
How long did it take?
How does the artist work with technology and fine art?
Mongeon will also be sharing what is happening now with the art.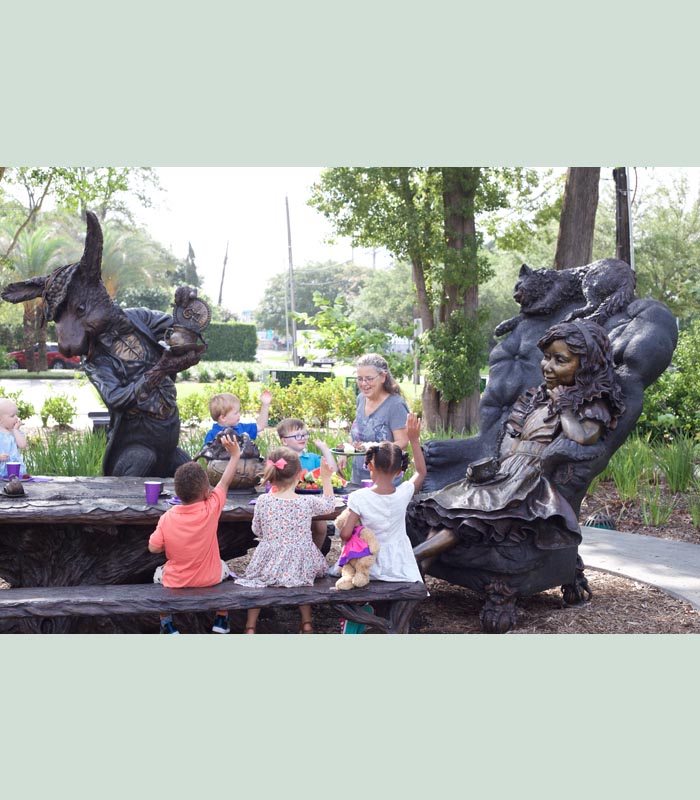 You are invited to a Zoom Webinar.
When: Oct 18, 2020 01:00 PM Central Time (US and Canada)
Length: 1 1/2 hours Q and A to follow.
Topic: Sculptor Bridgette Mongeon and Alice in Wonderland Sculpture
Register in advance for this webinar:
https://us02web.zoom.us/webinar/register/WN_q3Db8bkSTFiAz2RLH_b1MQ
After registering, you will receive a confirmation email containing information about joining the webinar.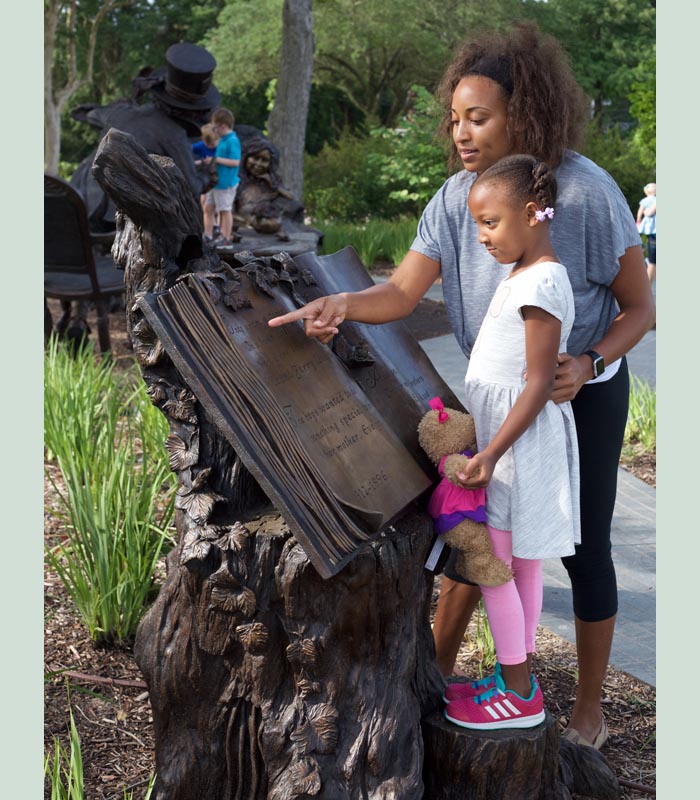 Drawings will be picked from attendees for the chance to receive—
To find out if you have won, please follow Bridgette Mongeon's Instagram page and watch for announcement. If you visit the park and take pictures don't forget to tag the artist. She is always looking for the most cleaver images of interactions in Wonderland.