The foundry is saving the best for last on the Grambling State College mascot. I am so glad to see the head finally going into wax. Of course, this is just the wax, but that means from wax it goes to bronze. I have heard that all of the many wax pieces will be through the wax department at the foundry very soon. That is a huge milestone. If you have been following the process you can see that there is a lot of work that goes into the making of a mascot for a university. The workers at Shidoni Foundry rock!
We still do not know when the tiger will be delivered.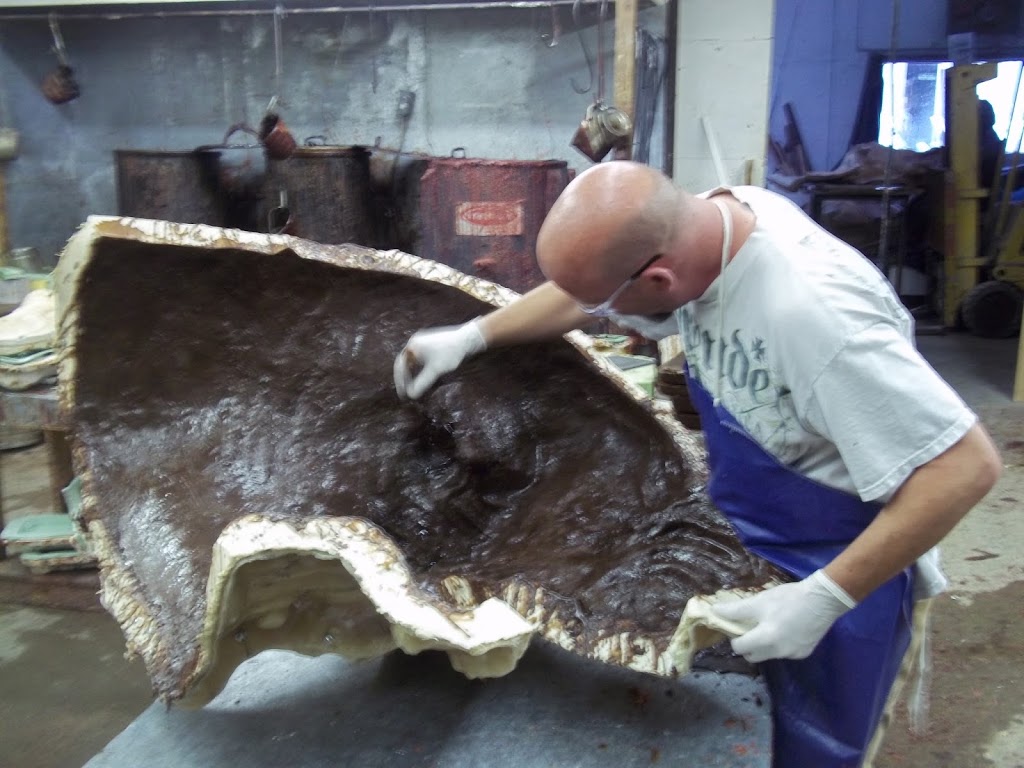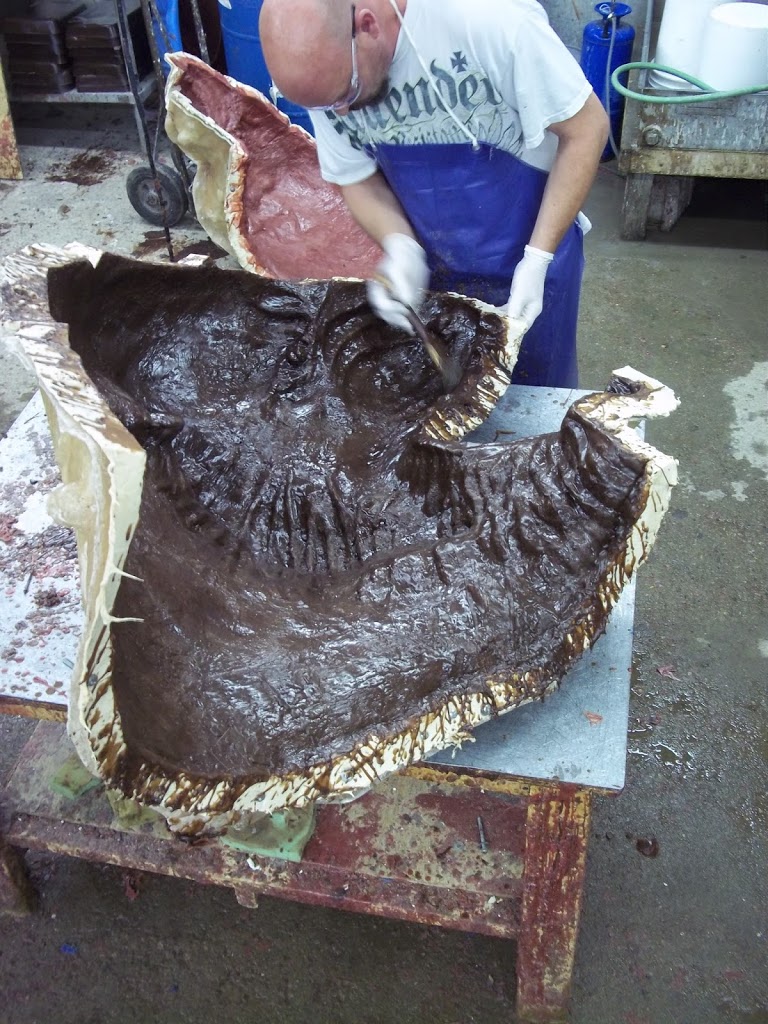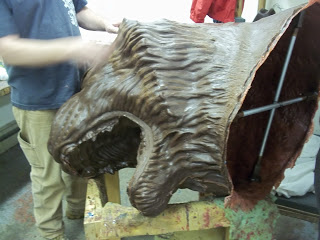 Remember the wax head still needs a pour cup and sprues.  A fangless grin from the tiger. And no ears.  They are made
separately and added later.