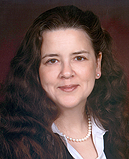 I have been preoccupied with putting up http://www.digitalsculpting.net and fixing problems which end up being bugs and causing me to pull my hair out. But…. It is coming along or I am learning. I remembered I had this picture and I wanted to use it on the web so I'm going to post it here.
If you get a chance check out the podcast player on the new site. So thrilled. I really need one of those for the other podcast.
Now to get the podcast registered with iTunes and get number two up. The one with Robert Michael Smith.