I am becoming very intimate with the mouth of a growling tiger.
Though the foam armature gives me a base for the sculpture there is still a great deal of sculpting to do. Because the sculpture is in pieces. I can work with the head of the tiger on a comfortable table instead of while balancing on a ladder.
Searching through reference of tigers I find myself becoming intimate with the snarl and growl of a tiger. Of course their are several looks of a tiger with their mouth open, some give me reference of the teeth and tongue but there is a great deal of difference between a yawn, growl, snarl, and roar.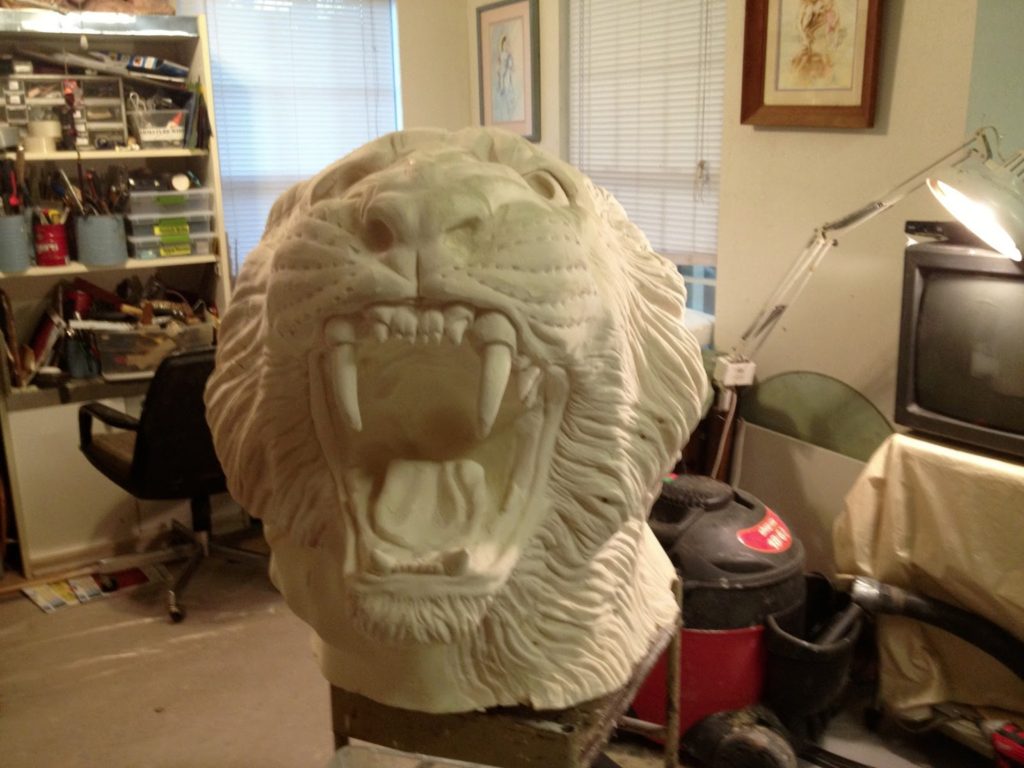 Bridgette Mongeon is creating this sculpture for Grambling State University. To watch the entire process you can use the categories on this blog or visit the project blog she created for the client at http://gramblingtiger.blogspot.com/