In Loving Memory of Patsy… Holding off on Proceeding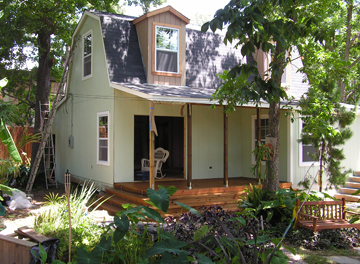 The new studio is so close to being finished. I wish it were done and I could move in. More than that, I wish I could be working on Patsy in the new studio. I may stop working on Patsy until I move her in. It is not unusual to move a sculpture in the process of sculpting or after finishing the sculpture. Many sculptors do this when it is finished and when they need to send it to the foundry to go into the bronze process; however, I want to get Patsy to the new studio because the feeling of the place is so good, where as the feeling of the other place is getting drearier and drearier by the day. I am not sure if it is the packing or knowing it is going to be torn down. It takes a lot of my energy not to have those "feelings' transfer to the clay. I think it is best if I hold off on Patsy for the next 3 weeks and work on her when the move is final. It will be so refreshing and hopefully I can get the clay to hold that refreshing feeling. Once again, I am not sure if anyone else feels these things when they look at the clay, but I do.
Yesterday while over at the old studio I walked past the clay of Patsy's torso. I must talk to Howard about changing the position of her legs. It just does not feel like Patsy. I feel she should have her legs crossed and her head cocked slightly. It seems to be something I have seen in several photos. This pose looks too stiff this way. Changing the pose at this point is a bit of a problem, but not impossible especially if it makes it "feel" better. I'll have to cut off the clay, dig down to the armature and readjust that before proceeding.