Installation Of Dallas Baptist Sculpture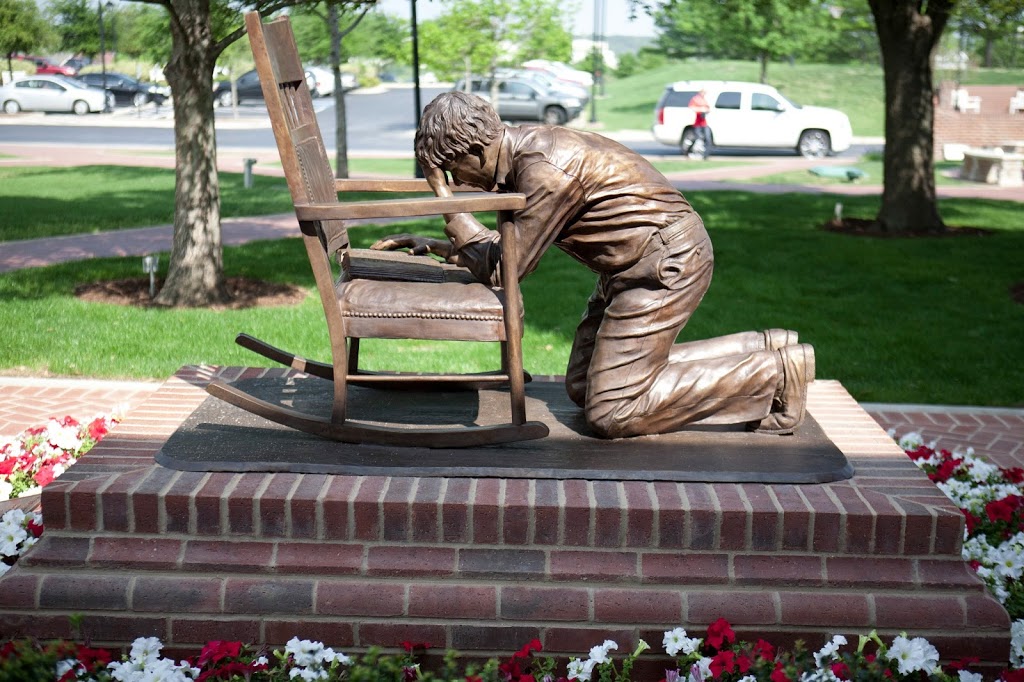 How wonderful to receive this email from Dallas Baptist University executive Vice president Blair Blackburn. Glad to see it now has a name "Called to Pray." I really enjoyed this piece. Prayer has always been important in my life and it was a blessing to be able to put that in a sculpture.
Stay tuned to how you can purchase a small replica of this statue. We are working on that now.
Bridgette,
Thank you for your faithful dedication to complete the "Called to Pray" sculpture for Dallas Baptist University. We are grateful to God for your partnership to advance the Christ-centered mission of DBU as we seek to transform the lives of our students as servant leaders.
On April 6, we celebrated the 25th Anniversary of Dr. Gary Cook as President of DBU. We have enjoyed this wonderful milestone in Dr. Cook's presidency and in the life of the University. I want to share with you the pictures of the "Called to Pray" sculpture as it is currently mounted in the garden and will be for years to come.
Bridgette, the students marveled at the new "Called to Pray" statue dedicated in Dr. Cook's honor as they entered the sanctuary for Dr. Cook's 25th Anniversary Chapel Service on April 8. We are so grateful to you for your creative talents, led by the Holy Spirit, to craft this sculpture for the DBU Family. The "Called to Pray" statue will stand as a tribute to Dr. Cook's legacy as a spiritual leader, but more importantly, this symbol will serve to remind all of us to be on our knees, submitting to the Father's will and seeking His direction for our lives.
We enjoyed working with you on this special project. Thank you so much for diligently working with your team to accomplish this task in a remarkable amount of time.
Bridgette, your investment will forever shape the generations of students to come to study and to be transformed on University Hill. May the Lord abundantly bless you as you serve Him through your time, talents, and relationships.
Sincerely,
Blair Blackburn
I have moved on to a new project that is as consuming, if not more so than "Called to Pray" . Having this e-mail come in today really raised my spirits as my head is spinning with the new project and raising a 13 1/2 foot tiger in a warehouse space. Here is the project blog on the Grambling State University Tiger project, for those who are interested in following along with my work.