Introducing A Grambling Intern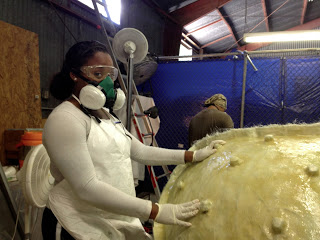 I was glad when I heard that Grambling State University let their students know that I would love to have interns help on this project that are students of Grambling. How incredible to be a part of creating this mascot.   As my husband says, "These bronzes will be around long after we have left the earth, and even after our children and their children have left the earth."  So, working on the tiger is not only an incredible way to show how you feel about Grambling State University, but also it is a way to put you mark into something that will be here forever.
Only one student called about interning at B. Mongeon Sculpture Studios.   I suppose it is difficult for many because I am in Houston, Texas.   It has been a pleasure to have Joiya Smith here in the studio.  She is a trooper, for she came at a time when the Tiger was already cut to pieces.  She is doing the hard grunt work of helping with rubber and resin.  But there are no complaints.  Instead of me telling you about Joiya, here is a bit of information about her in her own words.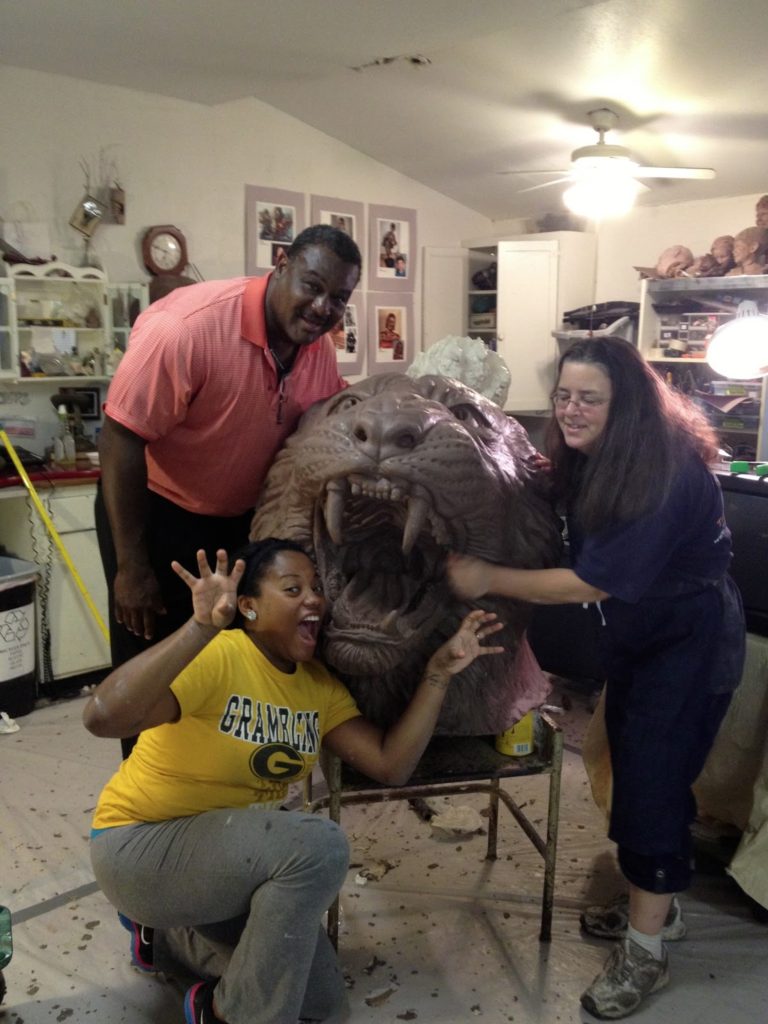 Hello Blog, my name is Joiya Smith from Bogalusa, La. I am a third generation of Grambling Tigers on my mother's side and a second generation Tiger on my father's side. My late maternal grandmother Hannah Adams and my mother Veronica Adams-Smith attended Grambling. Then my Father Robert Smith, Uncle David Smith, and other Uncle Sean Smith also attended the same university. Now I am currently here with my sister Chelsea Smith and best friends La'Derricka Morris and Sara brown. I often get asked the question "Out of all the places you have been and moved to, why did you choose Grambling?" My response is usually " I chose Grambling because I was actually born here and then I moved away in third grade, but I knew I wanted to return home. With my father being a coach, I used to love going to the games and being around all the people, and admiring the greeks and queens. I liked it so much that I returned back to the best Historically Black College and University!"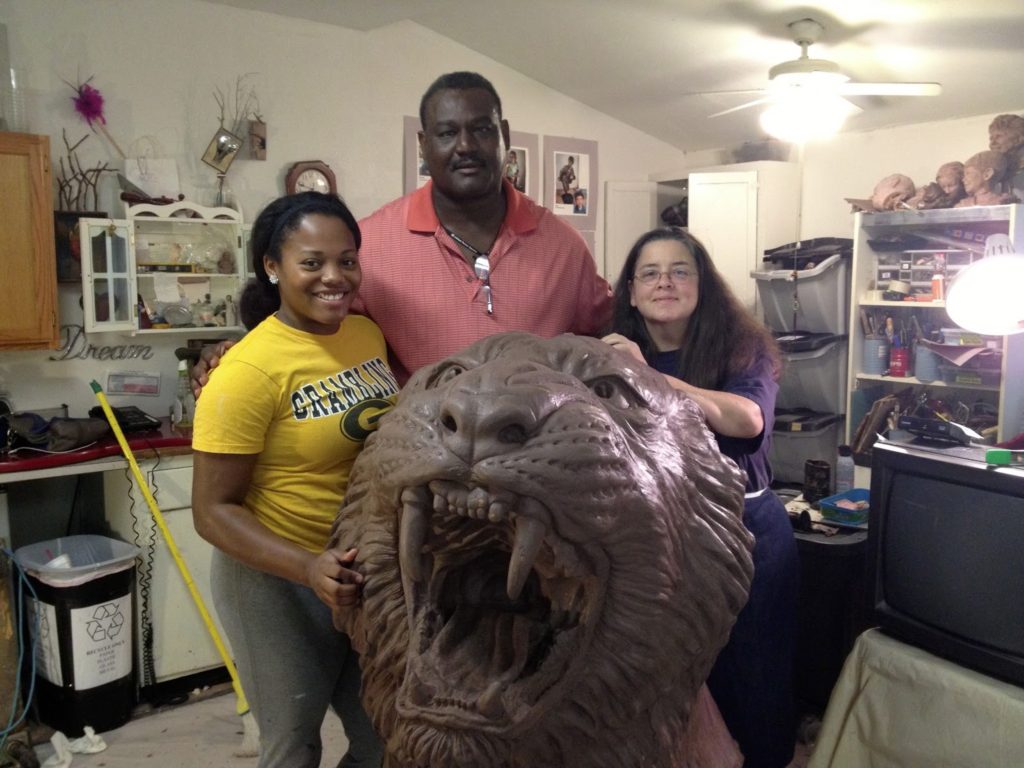 My freshmen year back in Grambling, La has been a learning experience. I have maintained a 3.51 GPA on President's list , joined Alpha Gamma Art Guild, The Society of Distinguished Black Women, Favrot Student Union Board, and will be serving as 2013-2014 Miss Sophomore. At the last convocation for the school year, Dr. Stacy Duhon announced about the intern to work on the school's tiger. As an art student majoring in Digital Arts and Mass Communication, I thought it would be a perfect opportunity for me to take advantage of. So then I looked up Mrs. Bridgette's  Facebook and sent her a message. She replied with a very embracing email, with her phone number and more contact info.
I open mindedly went into the situation, I told myself whether I like it or not, I will not quit. But then the longer I stuck with it and the more days I went, I started valuing it more and more. Mrs. Bridgette told me, "it's funny how everyone else on the campus might look at it as just a tiger, but you will see it for soooo much more." And she is so right, I thank God for this opportunity to make history by making a tiger that will be there for a VERY LONG time. It's great that I will be able to tell someone that I made that. The tiger is a literal and a symbolism meaning of pride. I take so much pride in the things I love, and I love my school. As I continue to my summer days working on this tiger I will continuing learning and embracing this experience!