Is It Easy For You To Identify And Judge 3-Dimensional Shapes, Distances And Proportions On a Computer Screen? An Interview Cont.
9. Is it easy for you to identify and judge 3-dimensional shapes,
distances and proportions on a computer screen?
1. The hardest part, and we mention this in the book is the size of the sculpture. If I am working on a maquette in the studio, I know if I enlarge that maquette 500% I will not have as much detail as I need. So what is the actual size of a virtual piece of art? What happens with the translation from digital work a the size I have created, to the physical size I need output?
2. I would love to see calipers in the digital programs. Something that resembled more traditional calipers in a digital environment.
3. I also was very confused when I first worked in mudbox with perspective view and orthographic view.
4. There is also a cliche with Macs that if you hit the some keys in a certain order your sculpture flips. This is not just a problem with Mudbox or Zbrush but many graphics programs. This freaked me out, and I wish someone could solve this.
5. It is easier for me to judge 3d space now than in the beginning. Though when symmetry begins to act funky, and I know It is some sort of driver error, I get a bit frustrated. I love being able to spin around a sculpture.
6. I do wish that I had more access to my photographs. The one solution I have found for this is Macs Photstickies.
By the way, question number 8 was
8. Which medium is more comofortable for you to use?
( see other posts)
This is an interview of 10 questions by Mathias Herbster of FH Vorarlberg University in Austria directed to Sculptor Bridgette Mongeon about the comparison of digital and traditional sculpture.
______________________________________________________________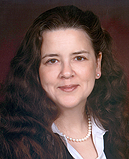 Bridgette Mongeon is a sculptor, writer, illustrator and educator as well as a public speaker.
Her blog can be found at https://creativesculpture.com.
She is also the owner and creator of the God's Word Collectible Sculpture series
Follow the artists on twitter twitter.com/Sculptorwriter twitter.com/creategodsword
Facebook http://www.facebook.com/bridgette.mongeon
Listen to The Creative Christian Podcast or the Inspiration/Generation Podcast Click on Podcast Host Bios for a list of all podcasts.
Listen to the Art and Technology Podcast