Must See-3D Printing of Ceramic And DIY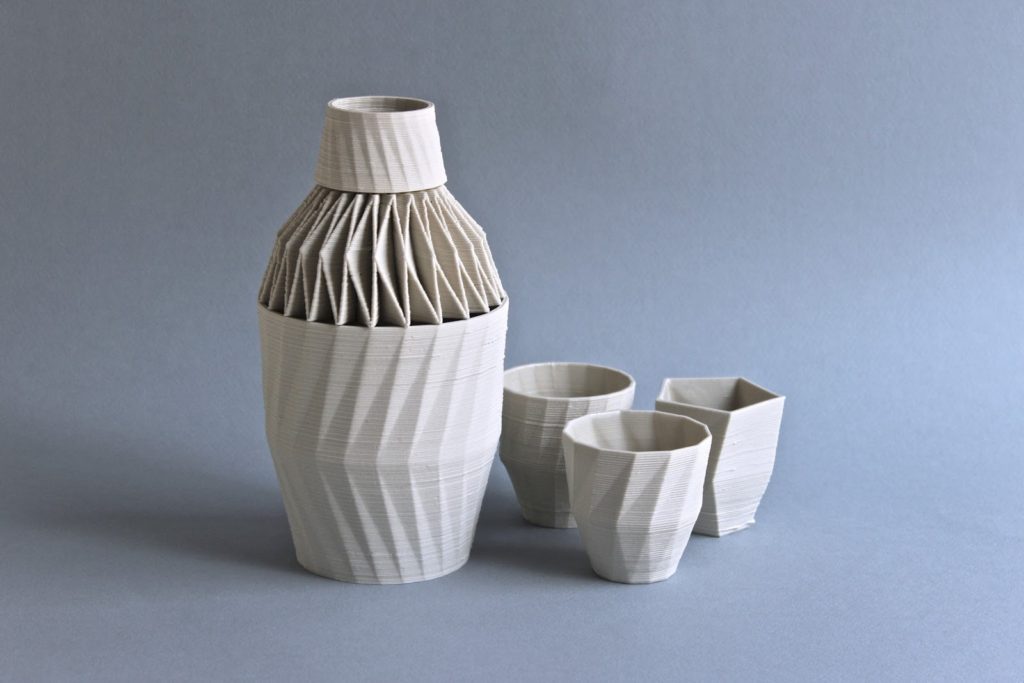 As you may know, if you are a regular reader of my blog, I am both a traditional and a digital sculptor. I entered into digital technologies a few years back and studied bridging the gap between the traditional and digital studio as my MFA. I wrote "Digital Sculpting With Mudbox: Essential Tools and techniques for artists" with Miguel de la Flor a few years back. We did this, not just to feature Mudbox, but there is a chapter that focuses on scanning, printing and milling. I believe this is one of the first printed books for artists that tell you exactly how to do these things. I am working on another book that will feature these processes, a how to. It will also contain artists and their work and process along with being a reference book of vendors.
I have been interested in 3D Printing and have especially been interested in 3D Printing in ceramics. There are many posts on this blog about Solehim at the University of Washington and what they are doing with 3D Printing of ceramics. However, they are using the SLS process and very expensive equipment. This is something that I could not replicate in my own studio.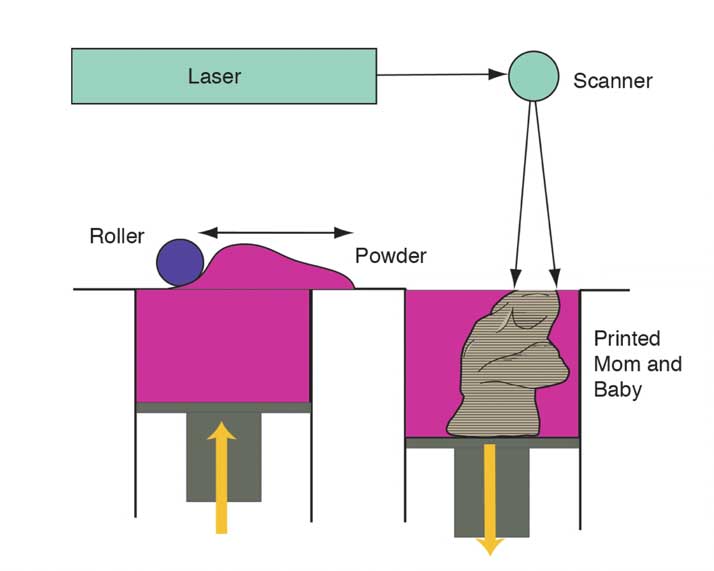 With the support and excitement about DIY 3D printers I have really been interested in the works of Adrian Bowyer and Rep Rap. In fact I am determined to make my own RepRap or MakerBot within the next year or two. I have been holding off because there seemed to be a connection between Solheim and my own DIY 3D printer that was missing. I need my DIY 3D printer to print ceramic. That means not using a filament that is often used in FDM but instead an extruder.
Enter Unfold~fab A Belgian Design Studio that is doing just that. Yes, can you believe it? And don't you love it when someone learns something and shares their experience? That is what they are doing on their blog. They are documenting their experiments with using an extruder, the mix, etc for everyone to try. Go Unfold~fab ! This is a blog that everyone interested in 3D printing in ceramic should be watching.  I have many questions for Unfold~fab and have requested a podcast interview to add to my Art and Technology podcasts.  Maybe I should hook up with the guys at TXRX, a Houston project-based team of makers that like to bring creative people together. I mentioned my interest in printing ceramic on a recent trip to the TXRX. Rex Baker, at the lab was definitely interested. Together maybe we could replicate what Unfold~fab is doing. I need help. I'm geek, but not quite geek enough to figure all of this out.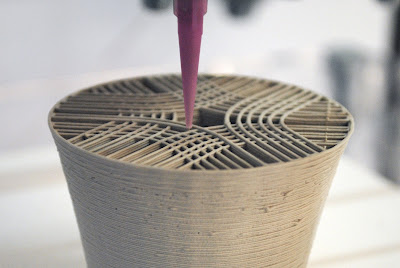 In the meantime. I'm going to be adding this as part of my lecture "Bridging the Gap Between the Traditional and Digital Sculpture Studio" at 3DCAMP Houston 2012. Also, if your coming to 3DCAMP 2012, please be sure to sign up for my other lecture. "3d Art – Fabric to Frankenstein." I encourage everyone to attend.
Anyone in Houston interested in helping out with trying to replicate Unfold~fab in my Houston studio?
---
Bridgette Mongeon is a sculptor, writer, illustrator and educator as well as a public speaker.
Her blog can be found at https://creativesculpture.com.
She is also the owner and creator of the God's Word Collectible Sculpture series
Follow the artists on twitter twitter.com/Sculptorwriter twitter.com/creategodsword
Facebook http://www.facebook.com/bridgette.mongeon
Listen to The Creative Christian Podcast or the Inspiration/Generation PodcastClick on Podcast Host Bios for a list of all podcasts.
Listen to the Art and Technology Podcast