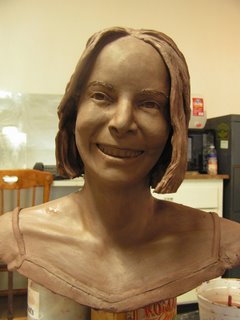 Jeanine is the third posthumous commission that is write about in the book "Bringing to Life the Spirit of the Deceased—A Sculptor's Journey" I learned a tremendous amount from this commission and she helped me with my epiphany! Thank you Jeanine
Jeanine is also at the foundry and is expected to go home before Christmas. It is a life size bronze bust.
I have also been asked to create a casting of Jeanine's face from a life mold that her mother had created when she was young.