My Work In The Museum Of Fine Art- Houston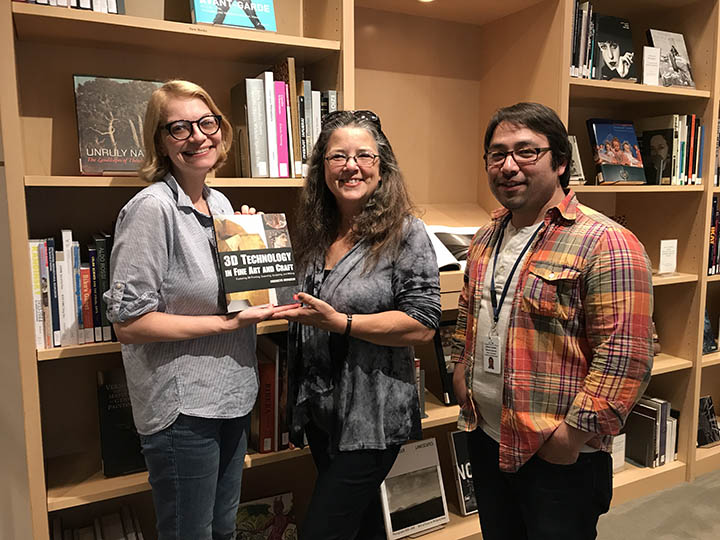 What artist wouldn't be delighted to have their work a part of the collection in the Museum of Fine Arts. Well, I can say mine is. Well, not my artwork, but my book. Today the Museum of Fine Arts Houston accepted my book into the Hirsch Library. Chief Librarian Jon Evans and I spoke at the end of last year, and this is the first chance I have had to get down there and bring my book. The book focuses on a lot of fine artists around the world who are using digital technology in their fine art. Last year I found a post on Linked in from Robert Kimberly, an art installer at the MFA. He purchased my book to understand more about one of the pieces he was installing. It was dragon bench by Joris Laarman. I had no idea the MFA Houston even owned a work by the artist that I featured in my book. There are many very prominent artists in this book. I'm honored to have had their acquaintance when writing it. I'm even more tickled that it is now a part of the permanent collection at the Hirsch Library. It may be a small thing to others, but for me, to have my book both in the Albright Knox collection and in the MFA Houston, well it is big.
Now, my next goal is to lecture at the MFA about these artists, their process and how digital technology is being embraced by many fine artists, as well as how it is infiltrating some of the traditional sculpting processes. More on that soon… I hope.