Newsboy- Sculpting Trick and More Research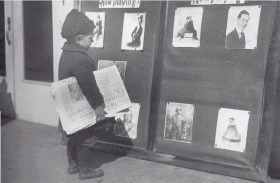 Oct 4th-11th, 2004- THIS WEEK
Sculptor Bridgette Mongeon has documented the entire process of creating a figurine of a newsboy and a life-size bronze sculpture. Watch the artist work through these posts. In this blog, she has also included information for students and teachers. In the previous post, we learned a little about The Creative Process.
If you are lost and want to go back to the chronological running list of posts, follow this link.
---
I wish I had more news to report this week. I am still waiting for the knickers pattern from Vintage Pattern lending Library. I do have the shirt pattern that I am working on. I have been sizing it up from the original 1920's pattern size 8 that they had to Dusty's size 12. I am working from the directions that I received from Amazon Dry Goods. Sizing up is not as hard as I expected. I'm basically cutting the pattern in specific areas to enlarge it. Of course the proof will be in the finished sewing. I expect to be sewing for the next few days and once done, I will frantically secure my second sitting with Dusty for those long awaited photos.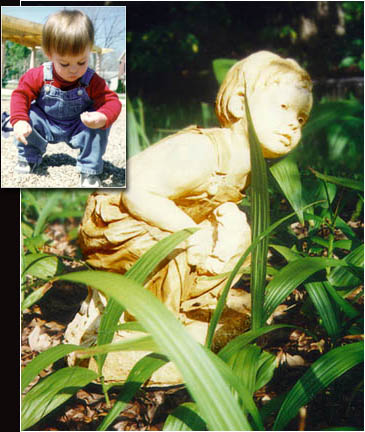 JUDGE
I have been busy this weekend once again participating in education and with young people. I have been a judge with Culture Shapers for quite a few years now. I judged the sculpture category this weekend. When first prize, for a student's art contest, is $5,000. you want to be very sure to do your very best. Culture Shapers is a great organization and I am very proud to be associated with them.

SCULPTING TRICKS
If ever you are looking at a bronze sculpture and you think, "My this looks so realistic, the sculptor has put in every detail in the clothing". You might want to take a closer look. You may actually be looking at real clothes. Some sculptors will sculpt an entire person and then take real clothes and put them on the figure. The clothes are dipped or coated in wax to give them some stiffness and the sculptor shapes the folds. Then a mold is made of the entire sculpture. The final sculpture is in bronze but the sculptor has not sculpted the clothes. Some artists think this is cheating.

There are even some sculptors that will take a mannequin and then put clothes on the mannequin and then make a mold and cast the sculpture in bronze. If you are wondering why some sculptures look stiff, the sculptor may have used a mannequin.

Let's move on to the next post. The sewing pattern has arrived and the steps are revealed in Sewing A Vintage Outfit From An Old Pattern.


---
STUDENTS AND TEACHERS
• Have you ever been creating and felt like you have come to a wall? How did you get past it?
• What do you think about the sculpture tricks? Are they acceptable or unacceptable?