Private Gathering on Art and Technology
As many of you know, I am in New Mexico approving the sculpture of the 14+ foot bronze tiger that I created for Grambling State University in Louisiana. It is being cast by Shidoni Foundry. I also gave a presentation at Shidoni Foundry titled Taming the Beast: A Lecture on Fine Art, Craft and Technology. The lecture is about the process of creating the tiger, but also about some of the items in the new book that I am writing titled 3D Technology in Fine Art and Craft.
My very gracious hostess here in Santa Fe, Mary Anne Stickler has offered to have private gathering in her home for some of her friends who are interested in art, and great conversation. I'm so honored.
Date: Monday, November 18th
Time: 4:00 p.m.
If you miss either one of these lectures and gatherings, don't fret. I'll be back this spring doing something similar in Albuquerque-details to come. Oh, and if you want me to come and speak in your area, just give me a call.
_____________________________________________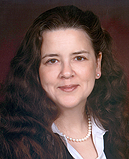 Bridgette Mongeon is a sculptor, writer, illustrator and educator as well as a public speaker.
Her blog can be found at https://creativesculpture.com.
She is the vice chair of the planning committee for 3DCAMP Houston 2012 and 2013 http://www.3dcamphouston.com
Follow the artists on twitter twitter.com/Sculptorwriter