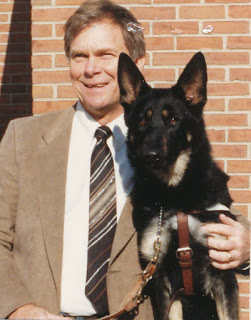 In an interview today someone asked me how I capture the essence of someone.
That is exactly what I am after. I don't just want a likeness I want the spirit of the person. Often when creating a sculpture I don't get to meet my subject. In this case I did get to meet John. I could see his spirit. John Turner has a tremendous amount of spirit.
The essence comes from a few other places. The first is through the loved ones that know the person. That is why I ask you to send me your stories, thoughts and ways you have been touched by John Turner.
I received some photographs today. I'm thrilled to have them. The pose with John, his dog and his brief case is very similar to the pose I had in mind. I can't wait to get started.