Summer Sculpting Internship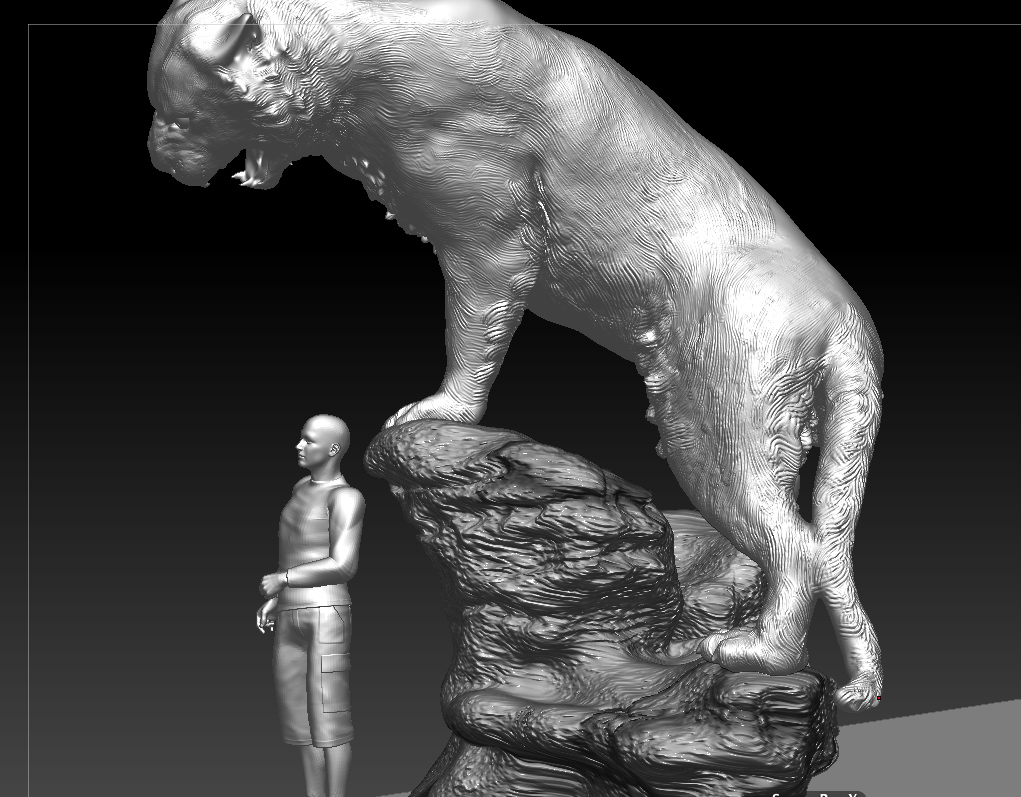 Bridgette Mongeon is searching for individuals interested in learning to sculpt. This is an internship creating a monumental bronze sculpture of 13+ foot tiger climbing a rock ledge. In this internship you will assist sculptor Bridgette Mongeon, along with other interns in the armature building, sculpting and mold making process. You will also be trained in the foundry process of casting and the artists digital process for creating presentations and armatures. The project should beginning the first weeks of July and go through August- hours are flexible. Knowledge of sculpting is helpful but not necessary, what is required is a passion for creating and a desire to learn and get connected in the Houston arts. Because of the massive size of the sculpture the sculptor will be relocating her studio to temporary space in a rented warehouse in the central part of Houston. If you are interested in more information on internships check out the artists blog post "What is an internship?" You might like to check out the project blog created for the artist's last sculpted mascot project created for Prairie View A & M University of a large panther, or the last internship job creating the sculpture of Evelyn Rubenstein The Evelyn Rubenstein project is still a work in progress as the foundry finishes up the sculpture casting.
If you are interested please contact the artist directly concerning your intent and availability.
Bridgette Mongeon-Sculptor, Writer and Speaker
Bridgette Mongeon is a sculptor, writer, illustrator and educator as well as a public speaker.
Her blog can be found at https://creativesculpture.com.
On the planning committee for 3DCAMP Houston 2012 http://www.3dcamphouston.com
She is also the owner and creator of the God's Word Collectible Sculpture series
Follow the artists on twitter twitter.com/Sculptorwriter twitter.com/creategodsword
Listen to The Creative Christian Podcast or the Inspiration/Generation Podcast
Click on Podcast Host Bios for a list of all podcasts.