The new year is already around the corner and I find myself compulsively trying to get reorganized. 3 tasks sit ont he forefront of my to do list.
1. Backup Big Mac-
I have ordered a new internal hard drive for my Mac. I have encountered a failing hard drive and will be backing up items both on discs and through time machine. This job is really a housecleaning project.
2. To Do List?
I'm not real happy with the way my mac organizes my day. Or maybe it is me organizing my day. I want to set up goals and project and have a step by step way of completing them. I am a list maker and love to see things corssed off. Hubby says, "What is wrong with a notepad?" That does work to some extent but it gets messy very quickly and the pages get torn off and lost. So I'm reviewing software that will help me stay organized. The software of choice Ominfocus.
3. Novel Writing Software.
It has come to my attention that Word just is not doing what I need it to do when trying to complete or clean up a novel or book. I have about 3 book projects going at this moment. The two software programs I am looking at for this job is Storymill and Scrivener.
I guess I'm leaning toward Scrivener as everyone seems to rant and rave about it, plus instead of having just a educational discount they are offering a 50% discount for all of those who participated in National Novel Writing Month and finished. I'm proud to say ia m one of those. I'm also looking at Story Mill, as I really like their timeline feature.
I must not be the only one that really likes the timeline feature in Story Mill. As Tom Borowski says in this this comment thread on an article that compares Story Mill and Scrivener.
______________________________________________________________________________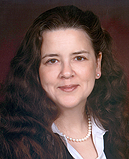 Bridgette Mongeon is a sculptor, writer and educator as well as a public speaker.
Her blog can be found at https://creativesculpture.com.
She is also the owner and creator of the God's Word Collectible Sculpture series
Follow the artists on twitter twitter.com/Sculptorwriter twitter.com/creategodsword
Facebook http://www.facebook.com/bridgette.mongeon
Listen to The Creative Christian Podcast or the Inspiration/Generation Podcast Click on Podcast Host Bios for a list of all podcasts.
Listen to the Art and Technology Podcast