In June of 2015 Shirley and David Griffin contacted me about creating a possible commission of John Turner. There are always many things to figure out at the beginning of a commission. What size sculpture does the client envision? What is the vision of the possible client and then, once these are decided, it is important to get prices from my foundry so all of the costs are known. Meanwhile, my client searches for the proper spot to place this tribute and, if I am not installing the sculpture then they will need to figure out who will install the sculpture. Needless to say, there are lots of details to figure out before things are settled, before I can think about sculpting.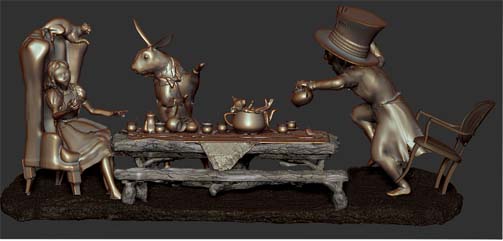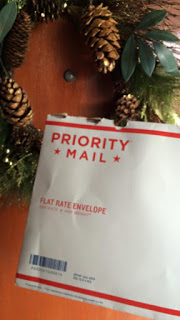 |While Shirley and David where working on these details, I was signing one of the biggest commission of my career, a monumental sculpture of the Mad Hatter's Tea Party for Evelyn's Park in Bellaire, Texas. ( You can follow along with this job on the Finding Alice Sculpture Facebook Page. ) Though this sculpture is not as large as the Grambling Tiger sculpture at 15' tall, it is the largest in scope as it contains an 8' mad hatter, Alice and March  Still, Shirley said she knew I was the one to create this sculpture. She felt we clicked, and when all of the other details were confirmed, we signed a contract. It was a lovely Christmas gift to get the contract the day before Christmas. I'm delighted that this contract holds a place in our studio schedule and we are all excited about starting the project. 
Hare, along with a 10 foot table, and if that were not enough to sculpt, there is a plaque and 150 elements that I am trying to hide in the scene. I knew this job would take a big chunk out of my schedule for the 2016.