Things are already moving fast. Within just a couple of weeks of talking to Dallas Baptist University about the possibility of creating a sculpture of a praying man, I'm headed to Dallas to meet Shannen Smith and Dr. Blackburn.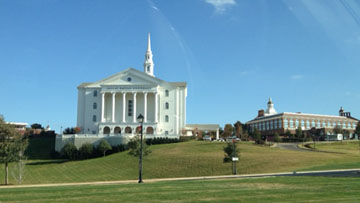 Usually a life size sculpture of this size would take an artist about 3 months to sculpt and an additional 3 months in the foundry- at a minimum. I have one month to sculpt and three months at the foundry.
When Shannen from DBU first called me about sculpting a praying man I was reminded about a desire that I had many, many years ago. When I first began sculpting I had a vision of creating a series of bronze sculptures of praying people and having them set within public places. I envisioned a man in a suit kneeling next to his brief case, a housekeeper kneeling, a student on the way to school and others. Prayer has always been important to me. I felt that the series would remind others to pray. I had that vision nearly 30 years ago. I figured if that sculpture series happened it would have to happen through a client. You see bronzes are so expensive to create. After so many years, I had almost forgotten about that vision, until this phone call. When I received a call from DBU, there was a part of my heart that leapt at the fulfillment of a portion of this old creative vision.
Continuing our work on the Praying Man for Dallas Baptist University. You can find their project blog on Blogspot.