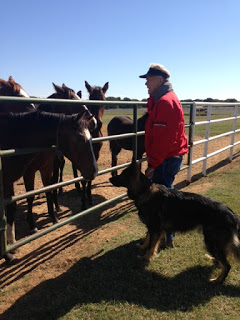 What do I know of John?
He does not sit still. He told me repeatedly about the 80,000 miles he has taken on his journey with his dogs since 1953.
How many dogs?
Here is a list of John's Seeing Eye dogs and the date he met his dogs:
1. Villa November 21,1953
2. Inky February 15, 1964
3. Pepper May 1, 1977
4. Gordy April 7, 1979
5. Steffie January 4,1989
6. Corinne September 20,1993
7. Robyn March 29, 2003
8. Eben May 23, 2014
 We are honoring each of these dogs by putting their names and footprints that are left in the sidewalk as John walks on. These dogs gave John his freedom.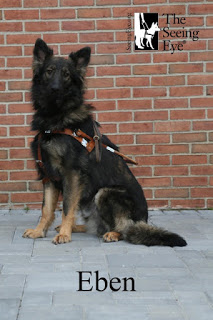 The sculpture will be of John at a quick pace. He is on the go. These dogs gave him that freedom. All of his guide dogs were trained at The Seeing Eye, Inc. in Morristown, NJ.
Their web site is www.SeeingEye.org. I have asked The Seeing Eye Inc for more information on their dogs and facility, perhaps they will give us some guest blog "dog" posts. It sure will help me. It will add more passion to the piece. I can't help but wonder, what does the dog look like who is aware and walking and doing their job. Are their ears perked, tail high or low? I suppose each dog is different, but knowing dogs I would assume that a seeing eye dog has a certain personality. I can't wait to hear more about it from the SeeingEye. This will help me with the sculpture.