The Newsboy Will Ship in The Morning!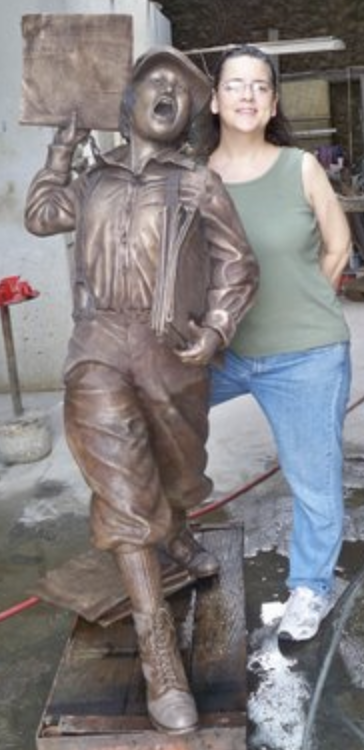 Today was the day that we put color on the life-size newsboy sculpture that is headed to Kennewick, Washington. As I mentioned, the shipping company is picking it up in the morning.
The color on a bronze is referred to as the Patina. This sculpture has a traditional patina.
The client asked to see all of the papers that we created representing the Tri City Herald. There are some under the newsboys arm, one in his right hand and a stack at his feet. All have the headline and masthead of the client's newspaper.
Upon arriving the sculpture has been sand blasted. It looks less shiny than it did when we were here just last week. The sculpture, once sand blasted is ready to receive the patina.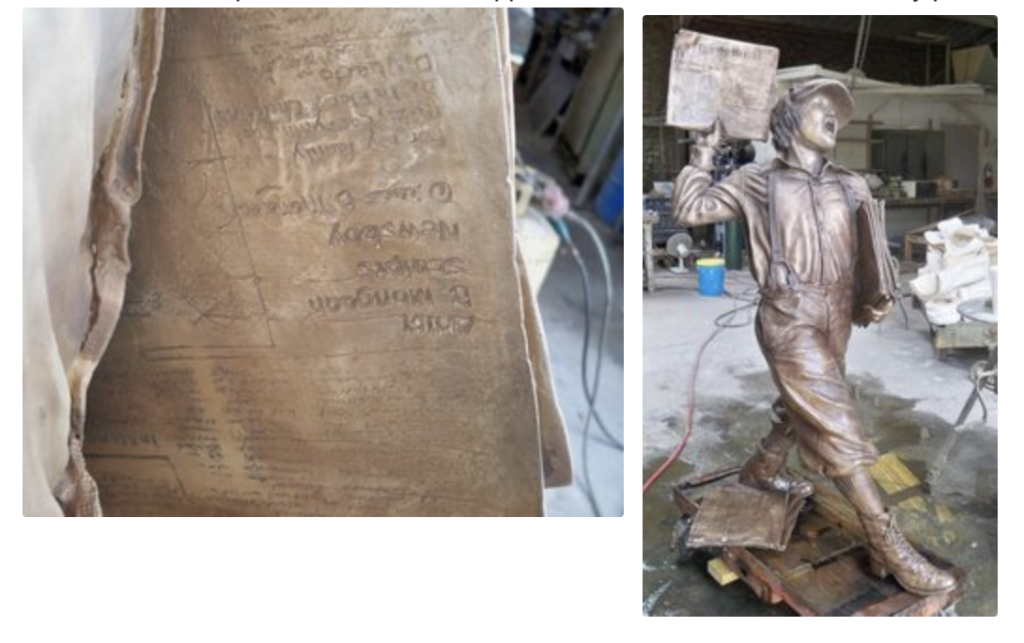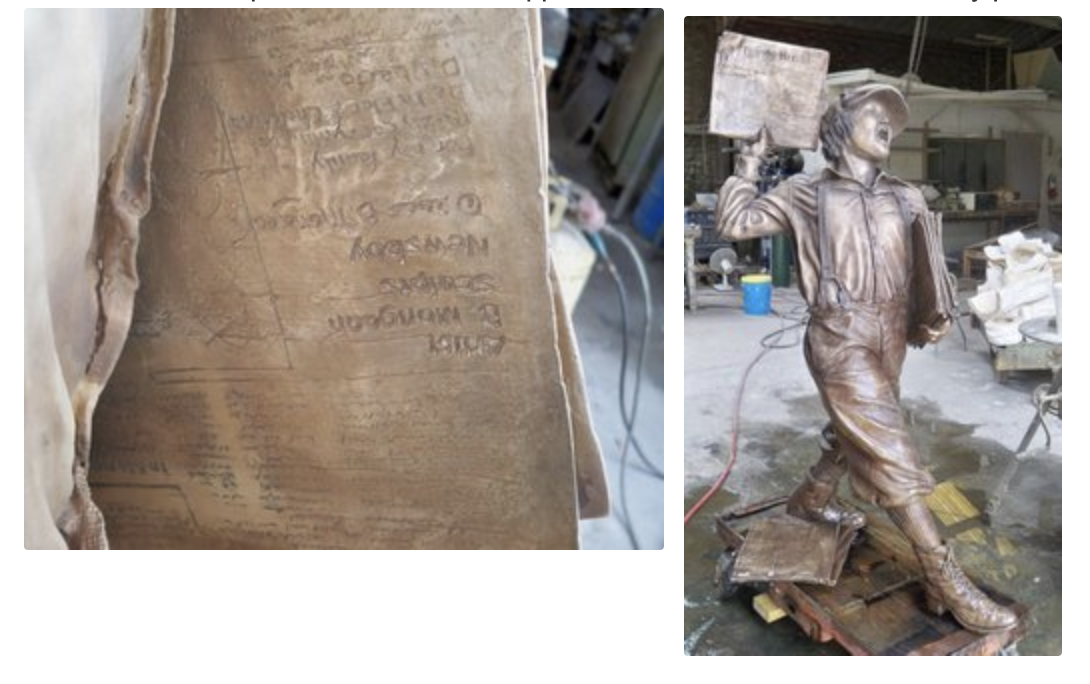 To create the patina the foundry man first heats up the sculpture and then sprays and brushed on different chemicals. He will rub back areas that are supposed to be lighter. I like to alternate color, shoes dark, socks light, pants dark, shirt light etc. Though once placed outdoors the traditional patina will continue to darken. The foundry puts a protective coat of lacquer on the sculpture one the entire patina is complete.
I'm including some close ups of the detail in the shoe. Yes, it is a sculpted shoe. And my signature and copyright on the piece is in the inside of the newspaper that the young man is holding under his arm. Of course there are other things in the newspapers that carry a story, but that is for another post.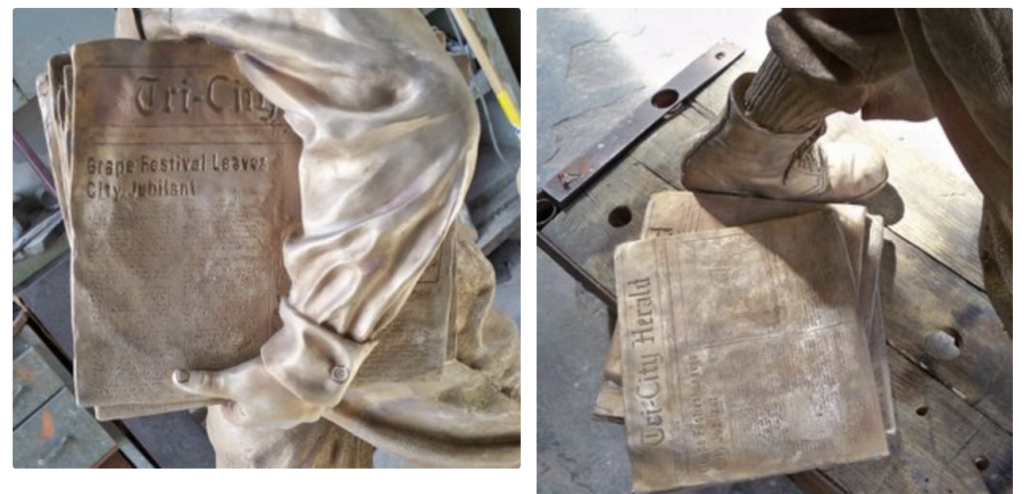 Tomorrow the sculpture is crated and shipped. I can't wait to see the newsboy placed.