The Purchase of A Newsboy Sculpture
Bridgette Mongeon created a Newsboy Sculpture for the Texas Press Association. It is a life-size newsboy hawking papers. A small table top version is also available. This is often used as awards or recognition for those who are in the industry.
The Life-Size Newsboy:
An edition of 15 the cost for your bronze is $20,000. plus shipping. You can have your masthead and headline in history reflected in the newsboys bronze papers for an additional cost of $3,000.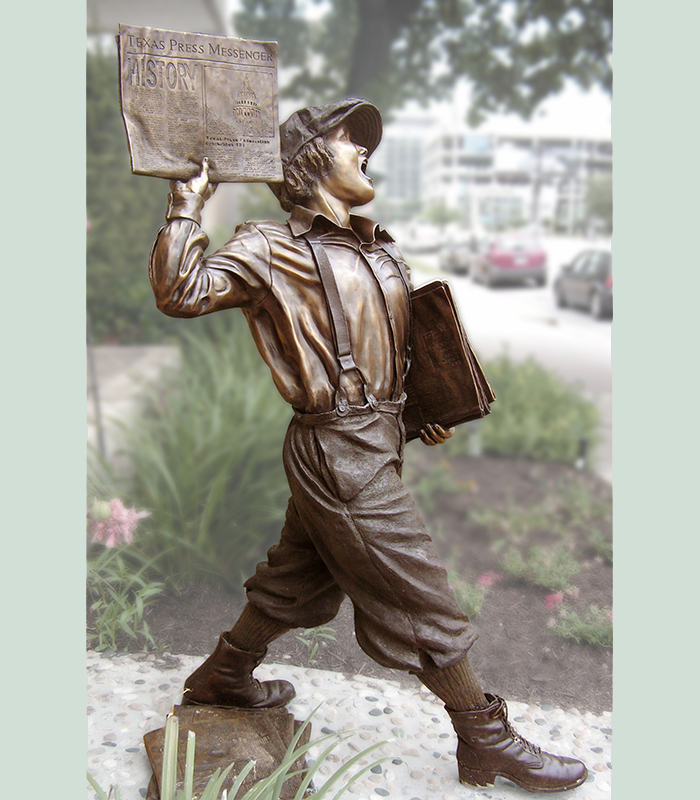 The Small Newsboy:
An edition of 100 the cost is $1,350. plus shipping.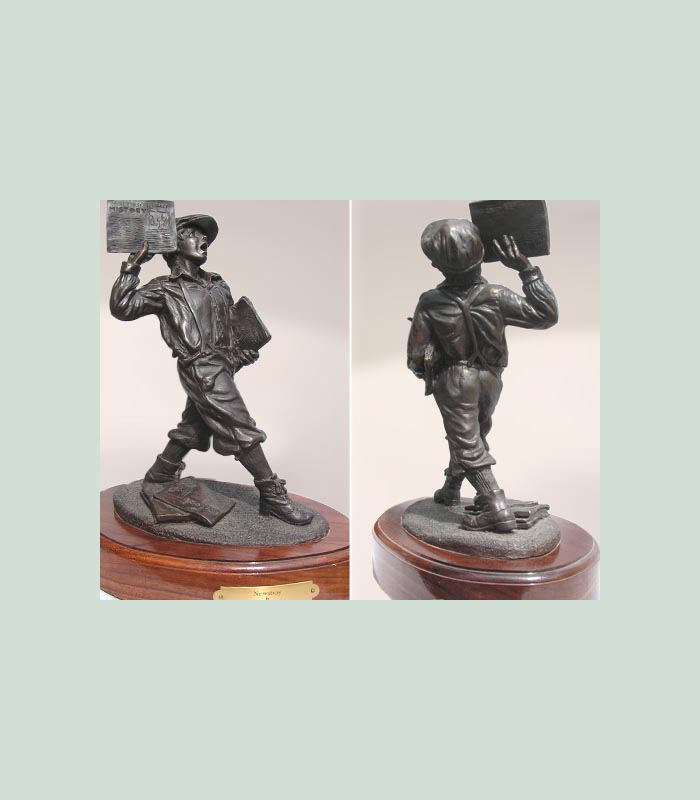 You can read about the entire process by following this link of posts.