Thinking About Illustrating
Many years ago, before I was a sculptor, I painted.
Yes, it is true. The commissions I received, way back then, were for watercolor or pastel portraits. That was so long ago that the picture I am showing here is my daughter and I. My daughter is now headed toward 26!
I think it is curious that I have been away from two dimensional work for so long that it now feels difficult to visualize in 2d. That is why I have taken so well to 3d sculpting in programs like Mudbox or Zbrush. Not only can I create in the computer but I can color these 3d sculptures and drop them to canvas creating illustrations.
Why is this important to me now in my life? Because I have about 5 or 6 children's books that I have written and I would really like to have them published. But, because I am an artist I have a hard time giving them over to an illustrator to do the illustrations. Unless of course that illustrator was my husband, I am considering this. This is one area of my art that I feel I need to pull together.
It is funny, this gap in my creativity was really the jumping board this past year for writing the young adult novel. I figured if I wrote a young adult novel I would not have to illustrate it.
My other old favorite was pen and ink. Ah if I could do that then I could have a blast with some of my poetry writing for kids.
Don't be surprised if my creative endeavors in the future consist of doing 2d illustration.
Not to fear. I am not giving up sculpting, just expanding things a bit.
As I stated in another post-
If I was asked, who I'd like to have been.
I'd aspire to be Shel Silverstein.…
Mixed with another I could deduce
A helping smidgen of Dr. Seuss
Educating children would be sweet
I wish I'd created Sesame Street.
So truly if asked who I'd like to have been
My reply would then be seussyhensstein.
______________________________________________________________________________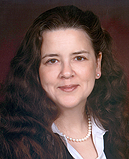 Bridgette Mongeon is a sculptor, writer and educator as well as a public speaker. Her blog can be found at https://creativesculpture.com. She is also the owner and creator of the God's Word Collectible Sculpture series Follow the artists on twitter twitter.com/Sculptorwriter twitter.com/creategodsword Facebook http://www.facebook.com/bridgette.mongeon Listen to The Creative Christian Podcast or the Inspiration/Generation Podcast Click on Podcast Host Bios for a listing of all podcasts Listen to the Art and Technology Podcast