Two Sculptures At Once- Getting Started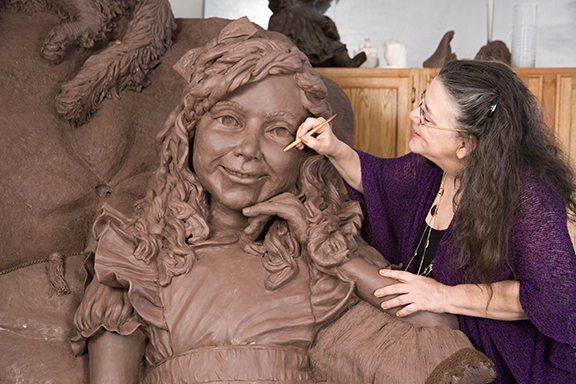 I have been absolutely overwhelmed with the latest commission, of a monumental sculpture of Alice in Wonderland's Mad Hatter Tea Party. It has received a great deal of attention in the media. We are still not done, but I'm taking time to start on the sculpture of John Tuner. Can't wait to share about John. If you are interested in this Alice in Wonderland Project for Evelyn's Park in Bellaire, Texas, just outside of Houston, follow along on the Finding Alice Sculpture Facebook page.
Here is a video from the beginning of this project started 4 years ago.
This is a recent segment from PBS on my artwork.