Update From The Foundry- Waxes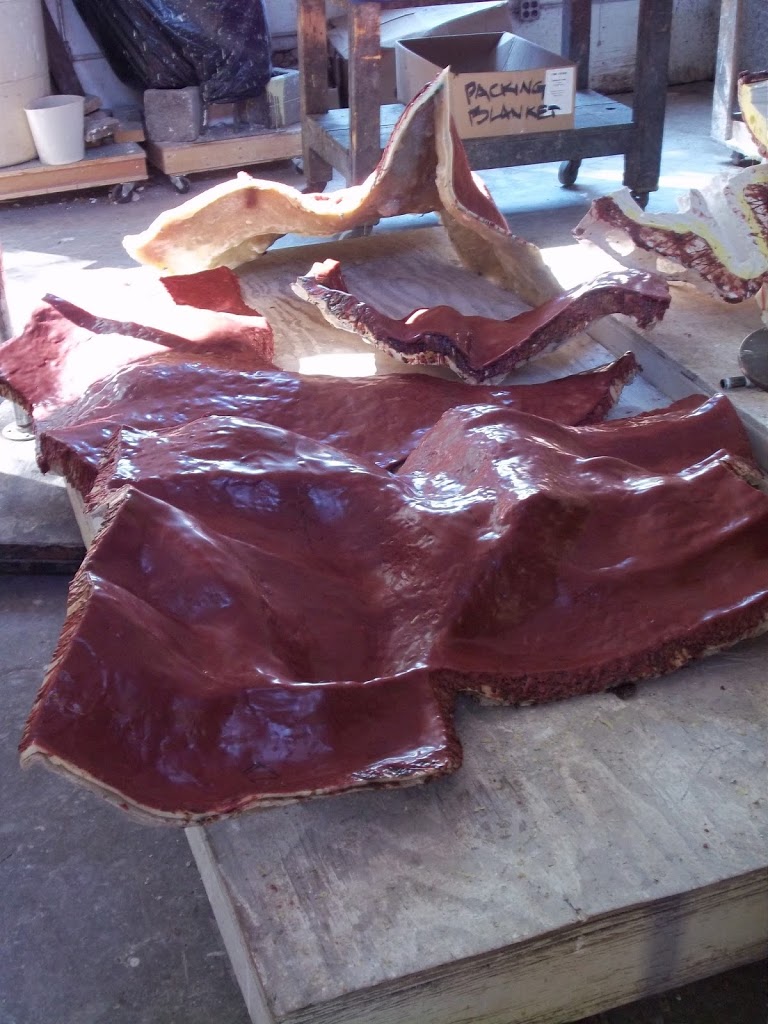 If you have been following along with the sculpting process of the Grambling State University Tiger then you know that the molds have been taken to Shidoni Foundry in New Mexico at the end of  July and they are now being worked on there.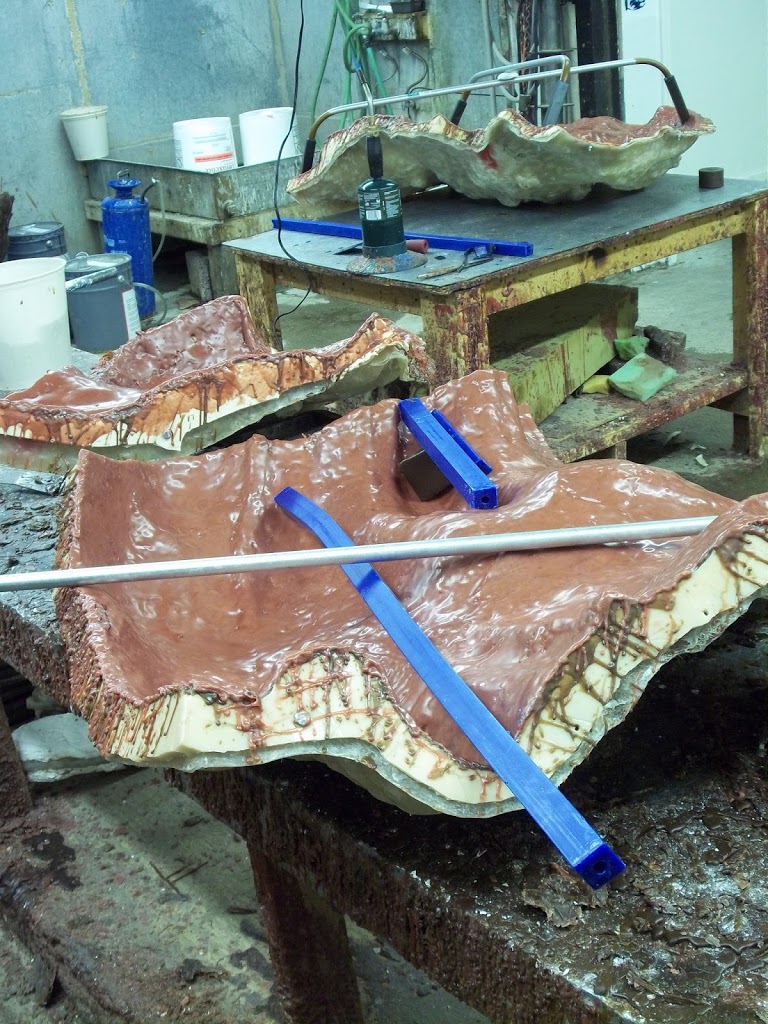 The first step to the mold making process is the wax. If you refer back to the mold making process you will find that there were rubber molds made of every piece of the sculpture. These rubber pieces were covered in a fiberglass mother mold. Now, the inside of each of these molds must be painted with wax.
I figured the foundry would start with the massive rocks, and I was right. The wax is painted into the mold and then each mold section must be gated up. Gates and pour cups give the metal a channel to flow through and allow the gasses to escape to give a clean pour.
Shidoni is known for their monumental sculptures and creates larger bronze pieces. I was curious about the metal bars on the waxes. In my 30 years of working in bronze I have never seen that. I contacted the manager to ask him to define the process.