Upside Down Christmas Party- Food and Song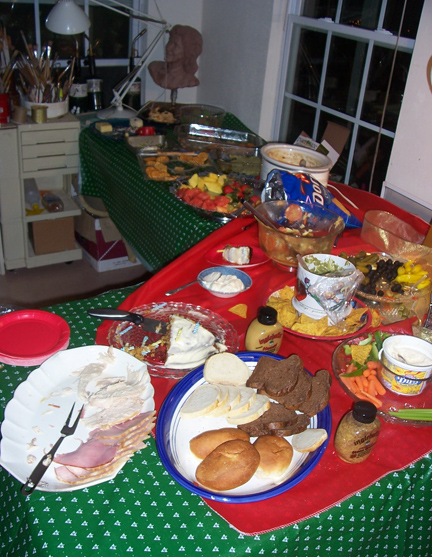 There was lots of great food, ham, turkey, Swedish meatballs bread, Christmas salad, cookies, relish plate, fruit plate, there were 4 different cheeses and crackers, artichoke spinach dip, someone brought a delicious avocado dip. Everything was so yummy. Everyone often gathered around the food table.

Someone brought some music books, others brought instruments and we all sang Christmas Carols. I love to sing and I have not had enough of that.