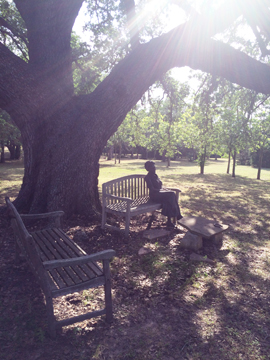 Commissions come and they go. When interviewed this week by the Texas Country Reporter they asked if I know the people I have sculpted. "Not in life, " is my reply. You see, I develop a relationship with the deceased.
That is the way it was with sculpting Patsy. I believe this sculpture was created about nine years ago. I remember this sculpture as pivotal. My old studio was being torn down to make room for those new buildings in the Houston Heights and our new studio was built behind our house. We moved Patsy mid creation.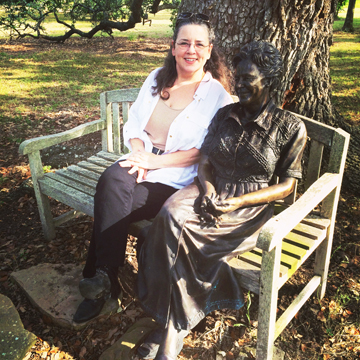 It was also pivotal because I was documenting my process of sculpting the deceased and have written a book about it. It is still unpublished. I'd love to publish the book, but it was a bit difficult to find a publisher that would be open to talking about death, art, celebration of life, mixed with some pretty strange occurrences and a sculptors life full of faith and Christian influences.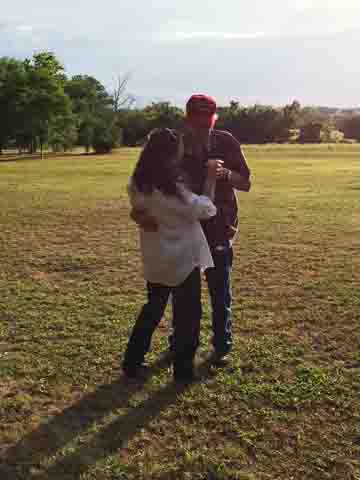 Anyway, recently Patsy's husband invited me to come to their home deep in the prairie land of Brenham, Texas. My husband and I were invited to a family gathering. I visited Patsy under her oak tree, and danced country western dancing in the fields of Brenham, Texas with her brother. I'm so thankful for families allowing me into their lives, their grief, and their healing. So many people came up to me and thanked me for this sculpture. They did so, all these years later, with tears in their eyes.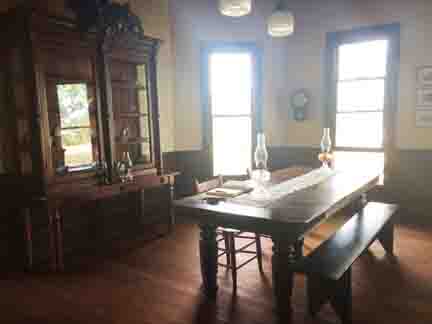 Someone also once called me a historian. It is true. I preserve history. Generations from now people will come up to this sculpture and ask, "Who was she?" I see it happen time and time again. I have heard it happen when visiting the Vermont College campus and the sculpture of Richard Hathaway. If I can cause them to pause and ask a question they might just find out about the specialness of the person, and their influences on the lives that they touched.
Of course with Patsy, you don't have to go far to find the history behind her. Her family has restored and preserved her childhood home, which is a short walk from where she sits on this bench. Touring this home and learning about he rich German culture was another highlight of my time at the family acres known as Patren.
It was good to visit an old friend. Thank's to the family for welcoming me into their lives and their love.