Working Around The Holidays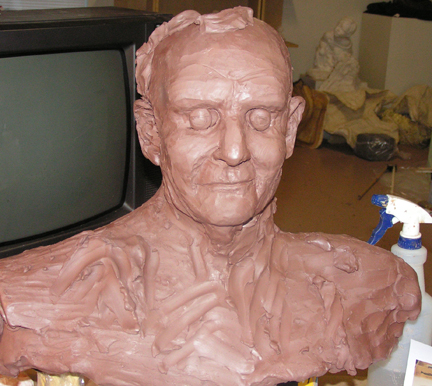 Working around the holidays. I have been working on this commission, slowly it is coming along. Remember what it looked like just a few weeks ago? I hope to have this bust complete by the end of the week. Another commission has come in and is a rush and must be started next week.
Jeanine and Lucas still have not shipped. I had to find a chain for Jeanine. The chain that is around her neck is real and threads through the heart pendant. Unfortunately it was too long and could not be shortened. So I ran around town for a few days trying to find just the right chain. When I found one it was not the proper metal to be hold a patina. The foundry came to my aid and helped me with providing a chain. Now Jeanine is finished!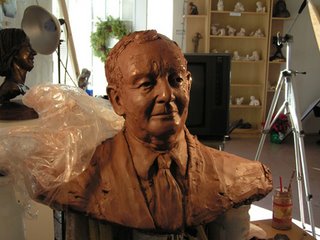 meanwhile…
I am struggling with getting just the right materials together to send my book "Bringing to Life the Spirit of the Deceased—A Sculptor's Journey" off to the publishers.