Working On The Final Digital Presentation
Checking in with sculptor Bridgette Mongeon to see the progress on the Grambling Tiger digital presentation.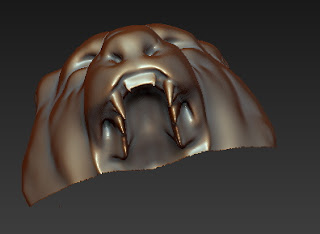 It is coming along much slower than I had hoped.  I'm working diligently with the ZBrush program to come up with exactly what I want, however, it is important to note that this is a digital sculpture, the real sculpture will very much resemble the digital model but will also look different.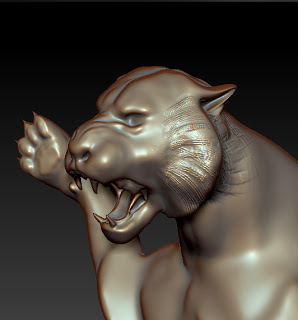 With sculpting in ZBrush I also have the opportunity to sculpt inside the mouth.  I can actually hide portions of my model, for example the lower jaw, to sculpt the inside and roof of the mouth. I wish it were this easy in traditional clay.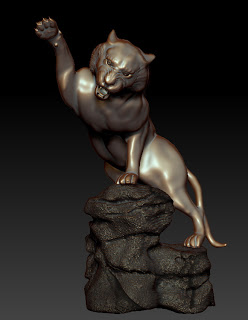 I still have such a long way to go. I'm working out the muscle structure of the big cat, the pose and last but not least the stripes will be added.  Then I will place the 3d model into the photographs that I received of the area.  It does not look like I will have it ready for the schools Monday Meeting. 


Here are some screenshots of the work in progress.