SCBWI Presentation Will Turn Into An Online Webinar! Marketing in The Arts- Stay tune!
Part one of the Marketing in the Arts workshop for the Society of Children Book Writers and Illustrators (SCBWI) Houston Group went well. It is a lot of information to take in for a short period of time. It is usually meant as a workshop to break off and do the homework and then come back to the group and work on the next step. I feel I might have overwhelmed some people, but all looked like they were excited to get to work on their marketing campaigns for their art. We continue next month and all are welcome to attend.
For those who might have missed the event. I'm working on a remedy to that. Funny how things happen. As I was working on the presentation I came down with what appears to be vertigo. And so I felt compelled to think in another direction. I decided to offer this workshop as an online webinar. If you are interested please let me know and I'll contact you when it is available.

---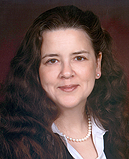 Bridgette Mongeon is a sculptor, writer and educator as well as a public speaker. Her blog can be found at https://creativesculpture.com.
She is also the owner and creator of the God's Word Collectible Sculpture series
Follow the artists on twitter twitter.com/Sculptorwriter twitter.com/creategodsword
Facebook http://www.facebook.com/bridgette.mongeon
Listen to The Creative Christian Podcast or the Inspiration/Generation Podcast Click on Podcast Host Bios for a listing of all podcasts
Listen to the Art and Technology Podcast