A Day Filled With Spirit And Friends—The Unveiling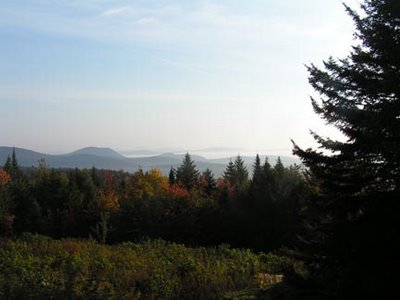 Today was an incredible day. Spirit filled- with the honoring of Jenna, and Dick and Charlotte.
It started with a long walk in the mountains of Vermont.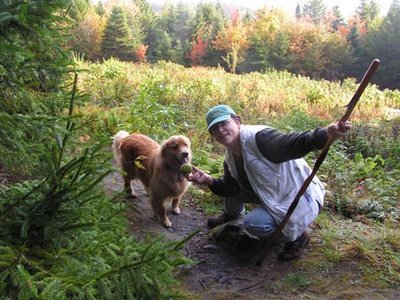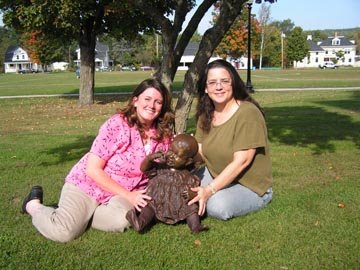 Jenna's parents met me in Vermont to pick up Jenna. Jenna was an incredible part of the unveiling of the Dick Hathaway memorial as she was "the angel that came from Texas with Dick."
I loved spending time with Jenna's mom. I am glad that we have our book project going as I can keep in touch with her and still have a connection.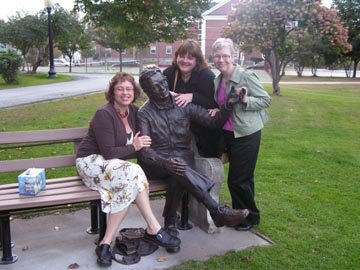 The sculpture of Dick Hathaway was unveiled tonight. David, Dick's son did the unveiling and posed with his dad on the bench. My client was actually the people of Vermont. Those who knew and loved Dick and who helped to raise money to cast the sculpture and bring Dick home. One of the local stations covered the event and I hope to be able to provide the video of this event on the blog at a later date. Several of Dick's friends shared memories of the man, and then the unveiling. I waited to see the faces of those in the audience. The emotion would reveal if I had captured the essence of this incredible man. Tears where shed and the comments were all favorable. Not many people posed with Dick or even sat with him. One person mentioned, "I'll come back when no one is around to spend some time with Dick." I think it will be that way for many and I look forward to sharing the thoughts and experiences of many on the Dick Hathaway blog.
Ben Scotch put a magazine next to Dick stating that this would now be a new tradition. Leave a book for the next person to find. Dick would have liked that.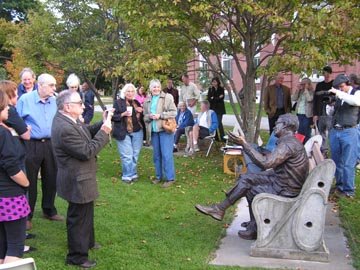 When the crowed had cleared three young students came up to the sculpture and commented on how incredible it was. "Who did this?" they asked, then next question was one that promoted me to create the sculpture, "who was the man, why did you make it." This gave me the opportunity to tell of the works of Dick Hathaway and what a wonderful man he was, and how we could all be a little more like Dick Hathaway. I know those students will think about that each time that they go by, they may even tell their friends. That is exactly the goal that I wanted to achieve. the memory lives on.