Alice Gets Bigger And Smaller Not With Mushrooms And Elixirs But With Technology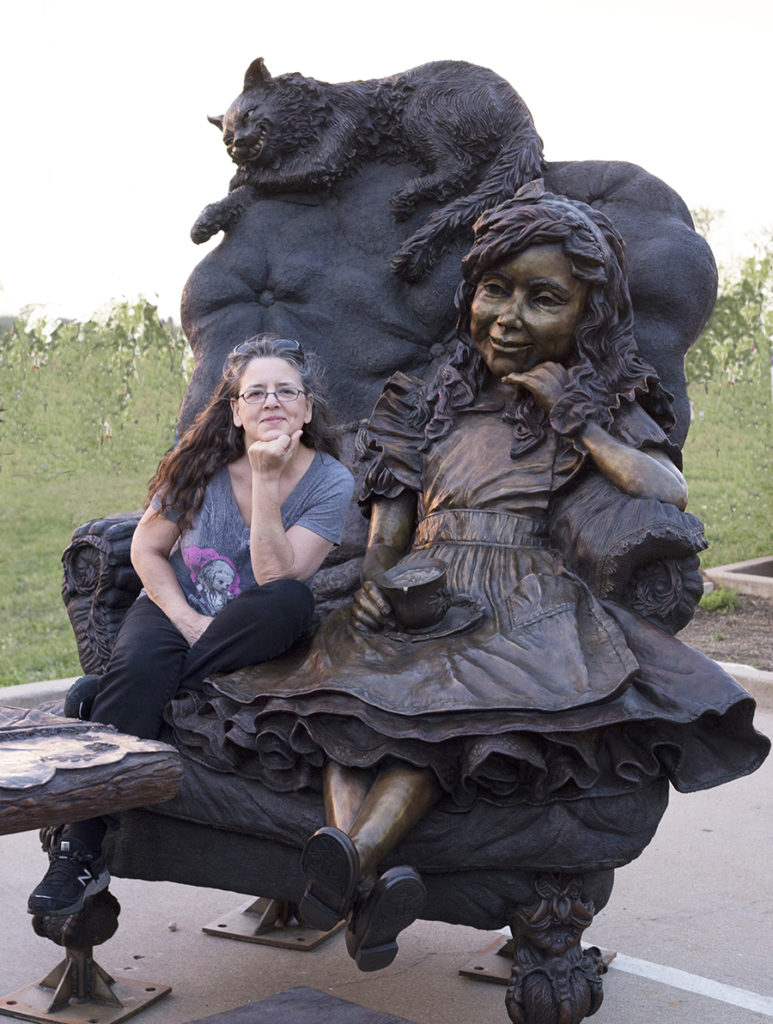 Many of you have been following along with my very busy schedule of creating the monumental sculpture of the Alice in Wonderland Mad Hatter Tea Party for Evelyn's Park in Bellaire, Texas.
You may also know that I had a new book that came out last November called 3D Technology In Fine Art and Craft: Exploring 3D Printing, Scanning, Sculpting, and Milling. I'm proud to say it has been a number one new release on Amazon. It seems that from starting the sculpture last July, to the book release in November, it has been a whirlwind of activity in my studio.
You may not know that I have used the same digital technology with the Alice Sculpture as I have written about in the book. It is fascinating, and I can't wait to write a new book on the process of sculpting Alice.
The Whirlwind Continues
I'm thrilled that my publisher, Focal Press is jumping on board. With the new Alice in Wonderland Movie coming out we have an entirely new promotion strategy for the sculpture and the book. I'm thrilled when Focal Press has asked me to come to book signings, be a featured author, etc. This is a great way to start off my first solo book. I have longed for a publisher that could work with me as a team, and Focal Press is doing just that. Thanks to everyone for jumping down the rabbit hole with me.
Bridgette