Captured Stills Of Dick Hathaway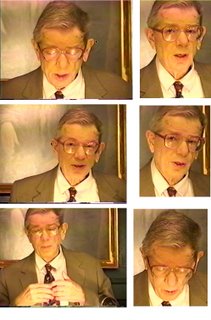 Yesterday, I purchased the program Snapz Pro X to capture still of Dick Hathaway from the Vermont College video. I must have about 40 of them sitting on my desktop waiting to go into Photoshop and be printed out. Today I get back to the armature of Dick.

I hope to also use this program to make the video available on this blog for others to view. It is so wonderful to hear Dick's voice whenever I want. I am sure others would enjoy listening to him and receiving his inspiration.