Great Resources For Writers on Finding an Agent
The CBI Clubhouse, Home for Children's Book Insider Readers posted some good marketing video on their website. Excellent resource. I'm pleased they has done it because I woke up this morning and decided to do the exact same thing and now I don't have to. Do look at their page. A wealth of information.
Also ,here is a great article, which seems to be updated regularly that includes a list of Agents that represent Christian authors.
---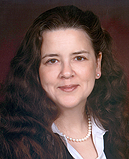 Bridgette Mongeon is a sculptor, writer and educator as well as a public speaker. Her blog can be found at https://creativesculpture.com.
She is also the owner and creator of the God's Word Collectible Sculpture series
Follow the artists on twitter twitter.com/Sculptorwriter twitter.com/creategodsword
Facebook http://www.facebook.com/bridgette.mongeon
Listen to The Creative Christian Podcast or the Inspiration/Generation Podcast Click on Podcast Host Bios for a listing of all podcasts
Listen to the Art and Technology Podcast