Happy Birthday- I Received My New Equipment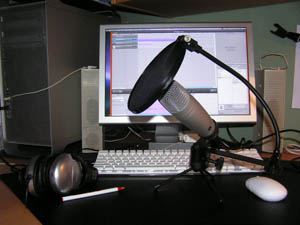 Trying to learn how to create podcasts and movies with my new computer. The only thing missing was a microphone and pop filter. That is what my husband purchased for me for my birthday. You have seen the first movie I created, I put another on you tube, but it is really just a copy of a video that someone did of the man that I am presently sculpting down in the studio. Richard Hathaway is talking about progressive education. The video was an inspiration to me.
Besides the many podcasts that I am looking forward to creating I hope to put together some instructional video's.