Impressed With the Support of Fine Arts by Autodesk and CEO Carl Bass
I have been working diligently on a book titled 3D Technology in Fine Art and Craft: Exploration of 3D Printing, Scanning, Sculpting and Milling. I am happy to say that I have created something unique; there is no other book like this one. The book is going to my publisher Focal Press (a division of Taylor and Francis) this week. It is due out June of 2015. The beta readers have finished the book- a recent response from a beta reader
"This should be given out as a textbook for anyone going to art school in the next decade."
In the year that it has taken me to write this book, I have to say that I have developed a bounteous respect for two things.
---
1. The first are the many individuals who I call "pioneers: in this industry who have been using these technologies long before they became fun or fashionable. I mention them in a previous post.
2. The other is for a company and a person of which I would like to focus on. Carl Bass and the software company Autodesk.
---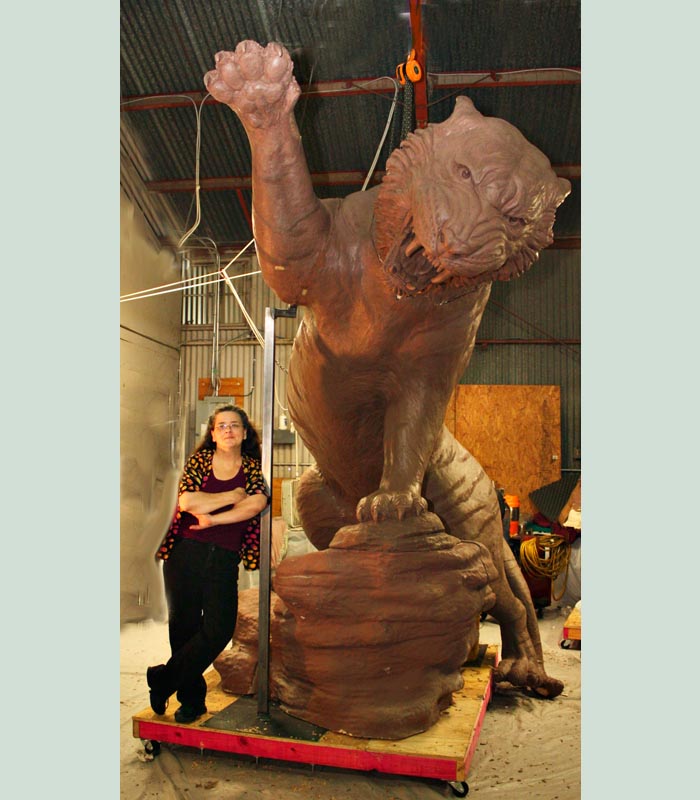 For those of you who don't know, Autodesk is one of the leading manufacturers of software. They are also the manufacturer of the software called Mudbox that was the feature of the book that I wrote with Mike de la Flor Digital Sculpting with Mudbox: Essential Tools and Techniques for Artists. When I finished my research and writing of 3D Technology in Fine Art and Craft, I realize an alternate title might be, All of The Cool Things Autodesk is Doing to Encourage Creativity and Imagination in Fine Art and Craft.
Autodesk manufacturers software for engineers, architects, those who work with computer graphic, animation, etc. What on earth does Autodesk have to do with with fine art and craft, you might ask, and why are they doing this? Let's face it, the combination of fine art and technology is not a large market for a big company like Autodesk.
WHY?
Let me first answer the why, or give you my summary of the why. I believe the reason for this, is that the person that is at the forefront of the company, Carl Bass, has a heart for art. Carl Bass is an artist. Besides being the CEO, he is a woodworker. He is a man that knows what it feels like to run your hands over a creation, to have the aroma of cutting wood spark your creative soul. He too has sat back after creating something and enjoyed the work of his hands and he likes technology. Why wouldn't he want to see these two united?
My journey of writing this book has given me a profound respect for Carl Bass and Autodesk.
WHAT DOES AUTODESK HAVE TO DO WITH FINE ART?
Autodesk's support and interest in sparking and exploring creativity are found in just about every chapter in my book, I am surprised at how often I have come across their involvement. The company has touched the lives of so many creative individuals. These are some that I feature in the book.
Digital Stone Exhibition.
In 2008 Autodesk put together the Digital Stone Exhibition. Five artists Bruce Beasley, Jon Isherwood, Kenneth Snelson and Robert Michael Smith created digital designs that were then fabricated in stone using the traditional stone carving processes. A mix of traditional and digital art is the continuous focus of my book, along with realizing artwork in a physical form. It would make sense that the Digital Stone Exhibition and the artist would be a part of the book.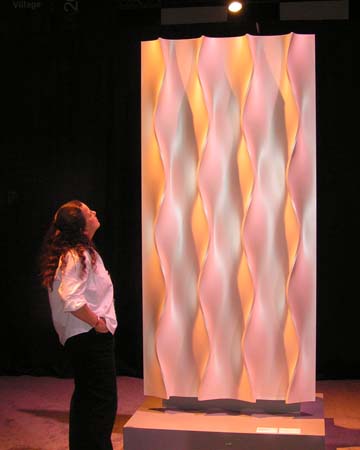 Erwin Hauer
I am so very honored to be featuring some of the most incredible talents, the cream of the crop—artists from all over the world. Erwin Hauer is one of those. I saw Erwin's work in the 2008 SIGGRAPH convention on computer graphics. Erwin created panels of art in the 50's. He is now working with Enrique Rosado, to recreate these images using digital technology. How did I learn of this? I learned about the collaboration through a video that Autodesk put together and featured at SIGGRAPH in 2008.
123D Tools
If you are a traditional artist thinking about using digital tools, the learning curve can feel daunting. I work through many chapters to help fine artists and craftsman learn and understand the processes and the possibilities. The book is filled with free software and places to explore. One of those is the 123D suite of tools that Autodesk offers. Autodesk and I have the same drive. We want to encourage, inspire and educate others to see how they can push the limits.
Importance of Cultural Heritage
I talk about the importance of cultural heritage and how it relates to 3D scanning in the 3D scanning chapter. It is pretty incredible what can be done. I'm featuing the Smithsonian's X 3D program in the book. Now students can see 3D scans of artifacts and even print them out. I should not be surprised that Autodesk is a sponsor of the Smithsonian's X3D.
Spark Platform
Of course, the book has a large section on the processes of 3D printing and the art behind it. I'm thrilled to see that Autodesk is once more involved as they announce their Spark Platform. Again Bass and I are on the same page as he states in a Bloomberg TV interview,
CEO Carl Bass states that when it comes to 3D printing he was like many, "Fascinated by the promise but frustrated by the reality." There are a lot of steps involved in 3D printing, and Carl Bass believes that it needs to be simpler. The interesting concept is that this large company will be creating an open source SLA 3D printer. Bass understand the concept of how the input of others can play a role in the evolution of the product. As the product evolves, so will the creative thinking.
Encouragement of Exploration by Artists
"Autodesk is particularly interested in collaborating with artists because they are focused on realizing their creative visions, as opposed to a more traditional engineering approach, which is to solve problems within a given context with the tools available."

Maurice Conti, Director Strategic Innovation Autodesk
We should be encouraging artists to explore, and push the boundaries of the technology. Again, Autodesk and I agree. My book, 3D Technology in Fine Art and Craft, is written to educate artists in these processes. Over 100 artists from around the world share their processes, software, and vendors.
It has always been my belief that artists look at things differently. When Joris Laarman Lab developed the MX3D-metal 3D printer. The MX3d is part robot, and part welding machine. How delighted I was to find this quote above about Autodesk's belief in the importance of the art community. Should I be surprised to find out that this artist is sponsored, in part by Autodesk?
"Because he's an artist, he's pushing the envelope further than an industry would," says Autodesk director Maurice Conti, who first grew interested in Laarman's work a few year's back when the designer was using a large scale resin printer. "An artist just has a creative vision and they kind of ignore what the tools are supposed to be able to do and they realize their creative vision."
The Work of Carl Bass
How delighted I was when one of the featured companies in my book ExOne, sent me the work of Carl Bass. If I can receive his release form in the next few days, you will be able to see the work of the man behind the company that supports the arts.
This blog post is only a small example of the influence on the arts by Autodesk, and its CEO Carl Bass There are probably many more influences of which I am not even aware.
How can I ever thank Autodesk and Carl Bass for what they have done? The only way I know how to do that, is to continue the mission of Autodesk. To educate and encourage artists to push the boundaries. I am doing that by writing this book and speaking about the wonderful endeavors of the artists and the technology.
---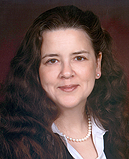 Bridgette Mongeon is a sculptor, writer, illustrator and educator as well as a public speaker.
Her blog can be found at https://creativesculpture.com.
She is the vice chair of the planning committee for 3DCAMP Houston 2012 and 2013 http://www.3dcamphouston.com
Follow the artists on twitter twitter.com/Sculptorwriter